For Users to make and receive calls through Nextiva and use services such as Nextiva Anywhere, Remote Office, Call Recording, and the Nextiva App, an Administrator must create Users on the Nextiva Voice account and assign a license to the Users. This allows the device to provision with all the User details (phone number, extension, etc.) and connect to the Nextiva Network.
Creating a User
Visit www.nextiva.com, and click Client Login to log in to NextOS.
From the NextOS Home Page, select Voice.
From the Nextiva Voice Admin Dashboard, hover over Users and select Add Users.
NOTE: If an error appears, stating that there are no extensions available, delete any unnecessary Users or call Nextiva Sales to add an extension to the account.
Complete the User Profile form:
TIP: Import multiple Users (up to 100) to an account at one time by using the Import Users option. For more information, click here.
Click Save & Continue. 
For Users with a primary phone number, the E911 Address section will expand with auto-completed fields based on the selected Location. Confirm the physical location of the User, should they call 911 from their device, then click Save.
In the Device section, indicate whether to assign a device to the User now or at a later time by selecting Yes or No. For information on adding and assigning devices, 

click here

. 
(Optional) Upload a greeting. If no greeting is uploaded, the default greeting will play. For information on how Users can record their own greetings, 

click here

.
Click Continue, then click Save.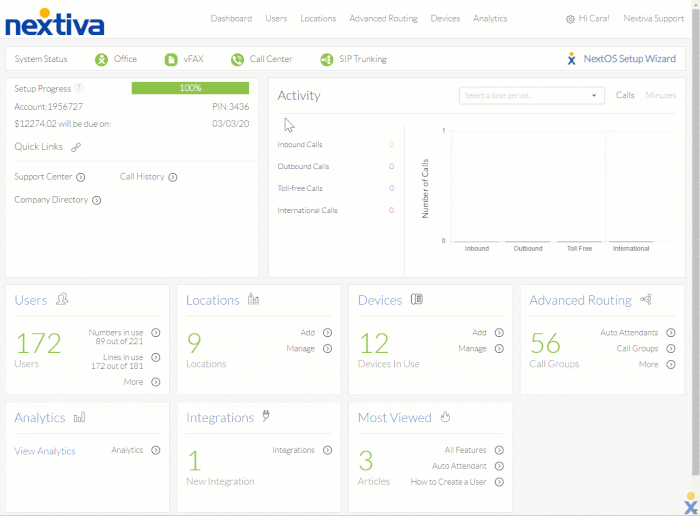 Completing the User Profile and Confirming the E911 Information
Importing Multiple Users to an Account
Rather than adding Users one at a time, Administrators can import multiple Users (up to 40) at once by using an XLS or CSV template. 
From the Add Users page, select the Import Users radio button.
Download and complete the desired template (XLS or CSV).
Click Upload Complete Template.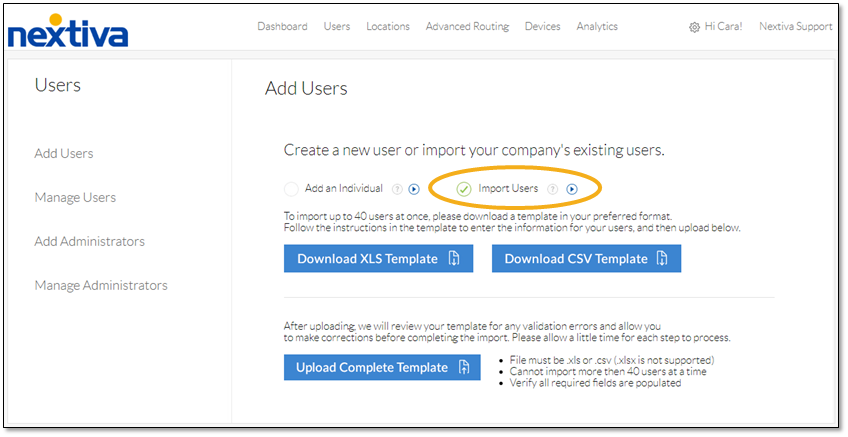 Import Users Option
To Assign a License to a User:
From the Nextiva Voice Admin Dashboard, hover over the Gear icon in the upper-right corner and select My Account.
Click Licensing in the left panel.
Click the Assign link corresponding to the desired package to assign to the User.
Select the checkbox(es) corresponding to the desired User(s).
Click Save.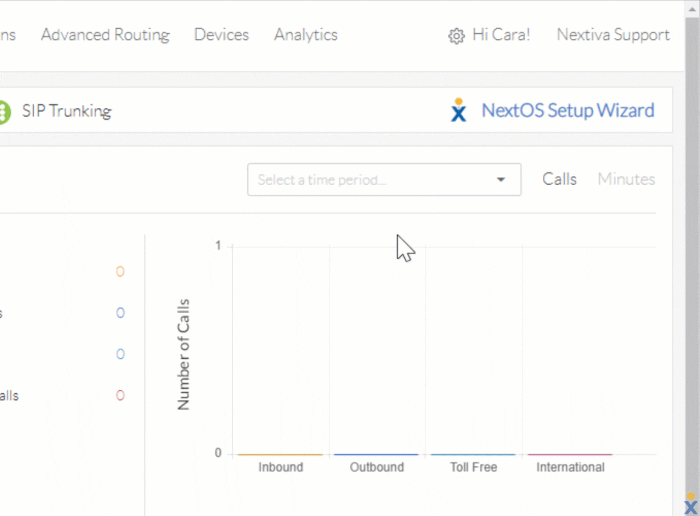 Assigning a License to a User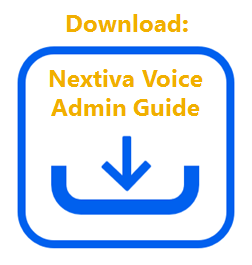 Related Articles: