NextOS offers businesses the flexibility to choose the preferred communication channels for each Team. Administrators can configure communication channels so customers can quickly contact the appropriate department via phone or email. For example, a business might want to provide the option for customers to contact the sales and support teams by phone or email, but only email for the billing department.
Visit nextiva.com, and click Login to log in to NextOS.
From the NextOS Home Page, select CRM. 
Click the Administration Tools (wrench) icon at the top-right corner of the Nextiva CRM window.
Under People in the left navigation panel, select
Hover over the Team and click the Action drop-down list. Select CRM Groups.

Teams
On the Groups page, click the Team to edit.
Under General Settings > select the checkbox(es) corresponding to the desired communication channel(s). This action expands the relevant section(s).
Complete the fields for each selected channel and click Save.
Phone
In the Phone section, enter the phone number and extension for the Team to communicate with customers.
Email
With email configured, every time a customer sends an email to the company, it will automatically generate a Case in Nextiva CRM.
Configure the following settings in the Email section:
Outbound Department Email: Select the outbound Team and the domain from the drop-down lists.

Click Verify a new domain to set up a custom email domain.  
Send automatic reply email: Select this checkbox to send an email reply upon receipt of an email automatically. For example, customers can receive an email confirming their email was received and provide the Case number, subject, department, and status.

Inbound Department Emails: Specify one or more inbound Team email addresses by entering the mailbox name (e.g. support). Add additional mailboxes by clicking the green Add (+) button.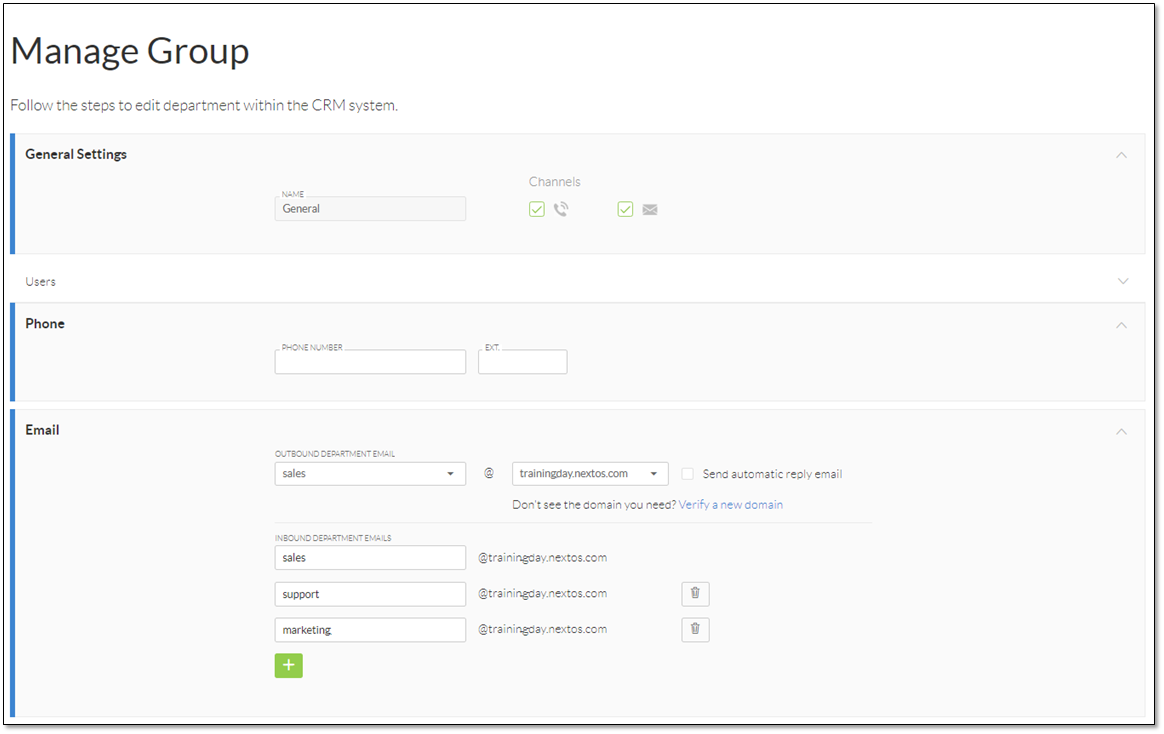 Manage Groups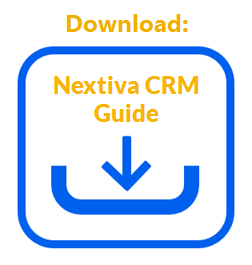 Related Articles: