A contact is a Nextiva CRM record used to manage information about individual people. Associate accounts, cases, and opportunities to contacts to create relationships between the records for easy access to related information.
Contact List View
Overview Tab
The Overview tab displays necessary Contact information, such as name, phone number(s), email, shipping, and billing addresses. Recent Cases, Opportunities, and Accounts associated with the Contact also appear on the Overview tab.
Details Tab
The Details tab allows Users to view and edit the Contact information, such as the preferred name, phone numbers, email, and more. Users can also see and select the Account for which the individual is the primary Contact (Primary Of field). 
Related Tab
The Related tab displays relationships associated with the Contact. Click the Show button and select the desired record type(s) (Accounts, Cases, Opportunities) to display. Accounts and Opportunities display by default. To associate an existing record, such as a Case, with a Contact, click Add. Click Create new to create a new record and automatically associate it to the Contact.  
Analytics Tab
On the Analytics tab, view the Customer Feedback Trend and Sentiment Trend details. View a detailed history of the customer journey by hovering over the points in any of the charts. Adjust the sliders to modify the time range.
Customer Feedback Trend reports the latest outcome of a survey completed by the Contact. It also displays a chart with the history of survey outcomes on Cases related to the Contact.
Sentiment Trend shows the Contact's sentiment over time, based on customer interactions. The chart reports the history of customer sentiment. The sentiment trend value is calculated by gathering positive and negative keywords from the Contact's interactions. This can be customized based on customer needs and industry.
Account Activities Tab
The Account Activities tab will display all Cases related to the Contact's Account(s). Users can sort Cases by last Created, Updated, or filter only Unassigned Cases.
Interaction History Feed
View all recent communication in the Interaction History feed on the right side of the workspace. Users can also create a Note, Email, Log Interaction, and Send Survey by clicking the Plus (+) icon at the bottom-left corner of the Interaction History feed.
NOTE: You can also preview surveys that have been sent and completed, including the results and the status, directly from the interaction history.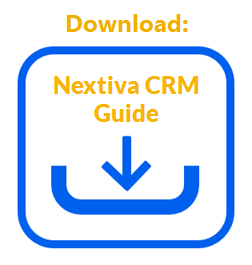 Related Articles: