Integrating Google Calendar with Nextiva CRM synchronizes events and event notifications between the calendar in Nextiva CRM and Google Calendar to offer Users a consolidated schedule of events accessible from both calendars. Events and event notifications created in Google Calendar will appear in the Nextiva CRM calendar and vice versa. The Nextiva CRM Calendar has a number of customizable User settings, such as setting time zones, selecting color schemes for specified events, and control scope of view for other Users.
Visit 

www.nextiva.com

, and click Client Login to log in to NextOS.
From the NextOS Home Page, select CRM.
Click the Calendar icon in the top-right corner and click Settings.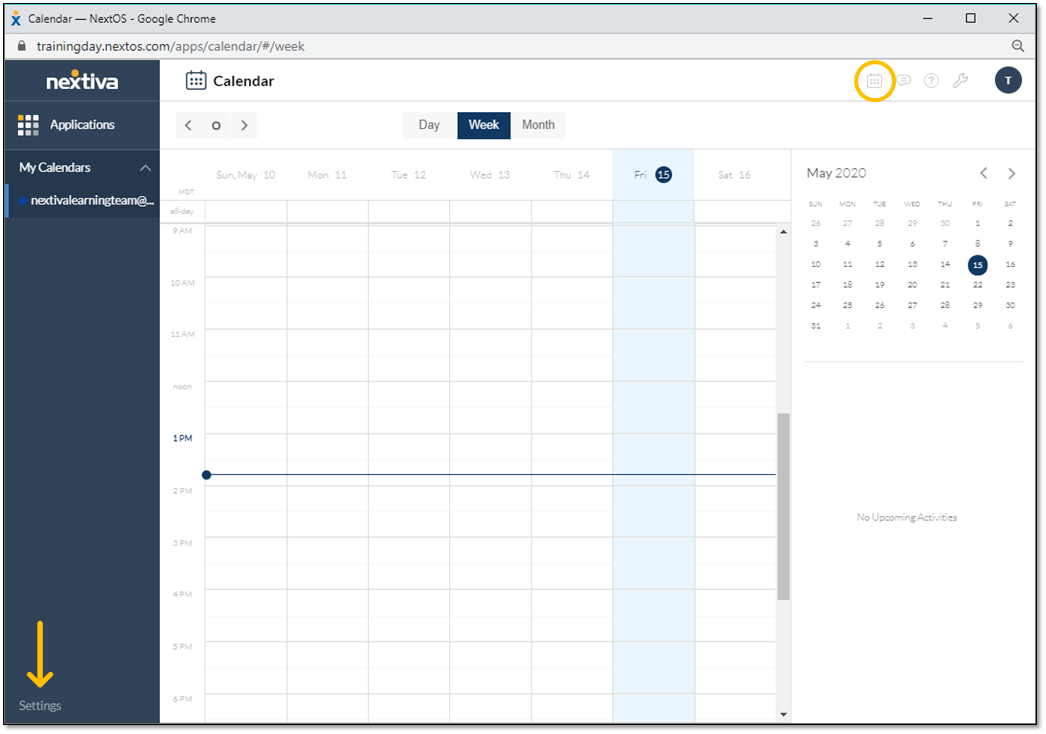 Calendar Icon & Settings
At the top of the page, you will see Accounts, Calendars, and Preferences.

Under Accounts, you can manage all synced accounts, including adding new Google Accounts. Manage which Calendars are synced to Nextiva CRM by clicking Manage Calendar Set, then select the Calendars to view. To remove a calendar, deselect the checkbox. Click Save.   
Under Calendars, you can select a color for the synced calendar(s). This color will be the color that the associated events are displayed in. Click the Color drop-down and select the color. To remove this calendar, deselect the checkbox under Show in List.
Under Preferences, you can set your Default Calendar as well as the Calendar's time zone. Click Save.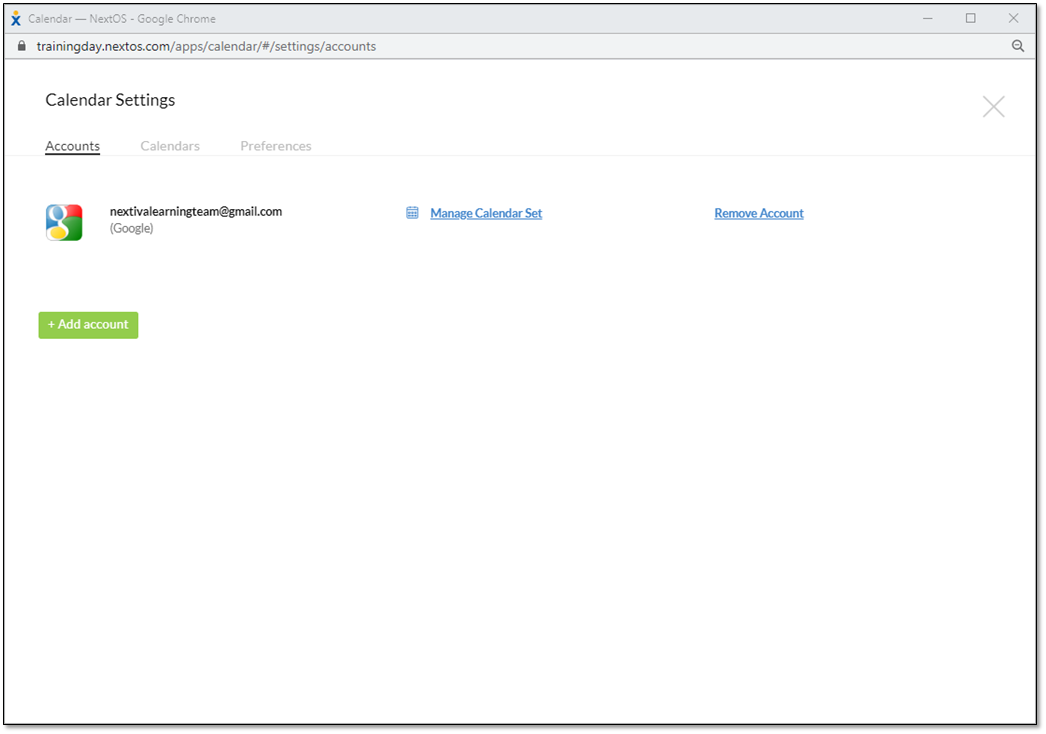 Calendar Settings
Related Articles: