Add Conditions to include requirements that need to be met before the Action will execute. For example, when a Case is updated, and the Case Status is "Resolved," Nextiva CRM will trigger an action such as sending an email notification to the Contact associated with the Case stating the Case has been resolved. The "Resolved" status is the Condition in this example.
Only Administrators with a license for Rules and Automation can create rules. For information on how to create rules, click here.
Under Workflow Builder, on the Build page, click the Plus (+) icon and select Condition to add a Condition to the rule.
Complete the Condition form and click Save & Close.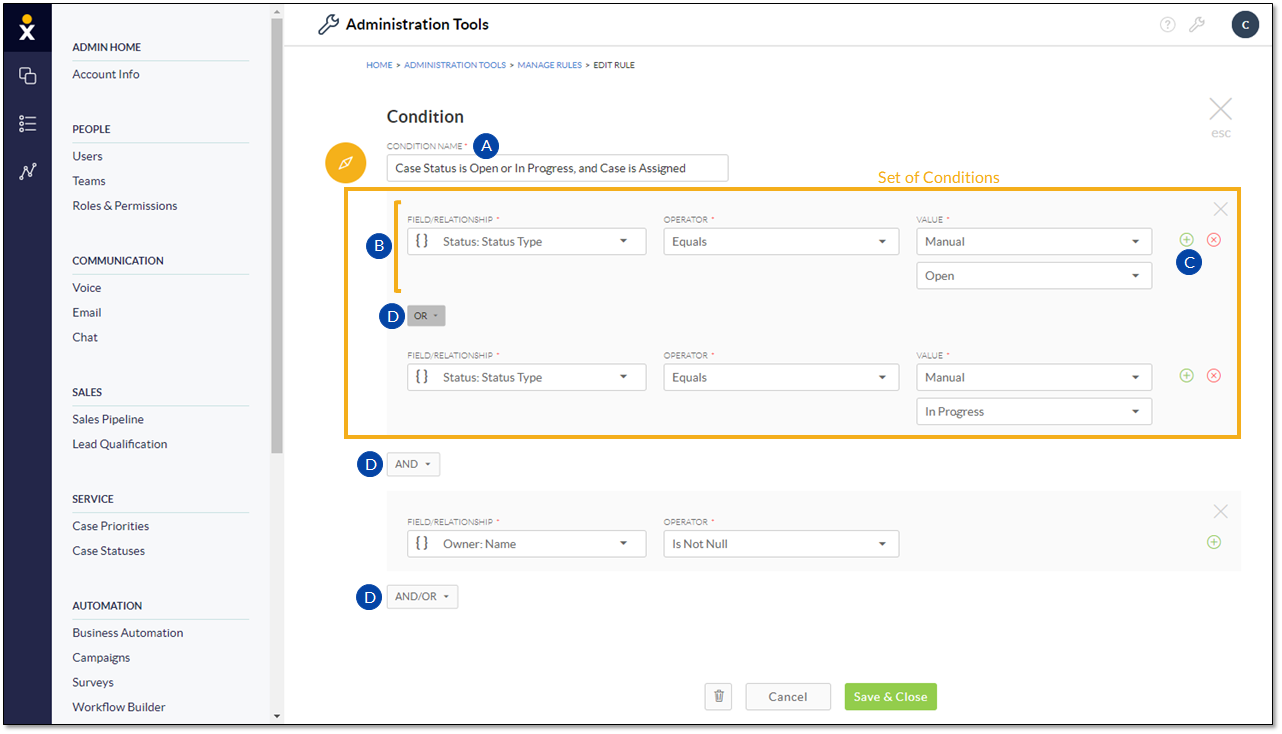 Condition Form
Enter a name for the Condition.
Make selections for Field/Relationship and Operator (and Value, if applicable) to define the criteria that must occur before performing the Action.
Click the green plus (+) icon to the right of the Condition to create a set of Conditions.
Click AND/OR to build on the criteria. Selecting AND between Conditions (or set of Conditions) requires all those Conditions to be met. Select OR to indicate that one or the other Condition (or set of Conditions) must be met.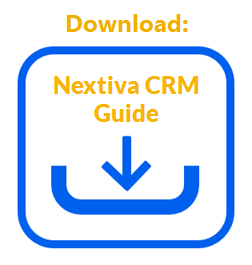 Related Articles: