Integrating Google Calendar with Nextiva CRM synchronizes events and event notifications between the calendar in Nextiva CRM and Google Calendar to offer Users a consolidated schedule of events accessible from both calendars. Events and event notifications created in Google Calendar will appear in the Nextiva CRM calendar and vice versa.
Visit 

www.nextiva.com

, and click Login to log in to NextOS.
From the NextOS Home Page, select CRM.
Click the Calendar icon in the top-right corner.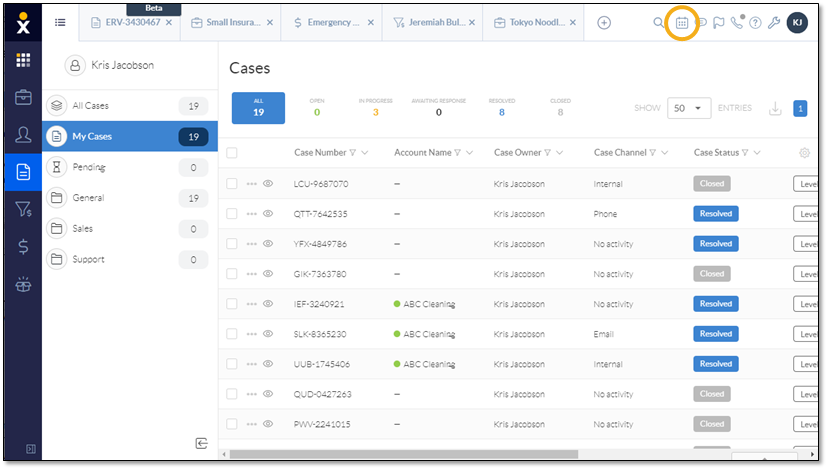 Calendar Icon
Click + Add Calendar in the left panel.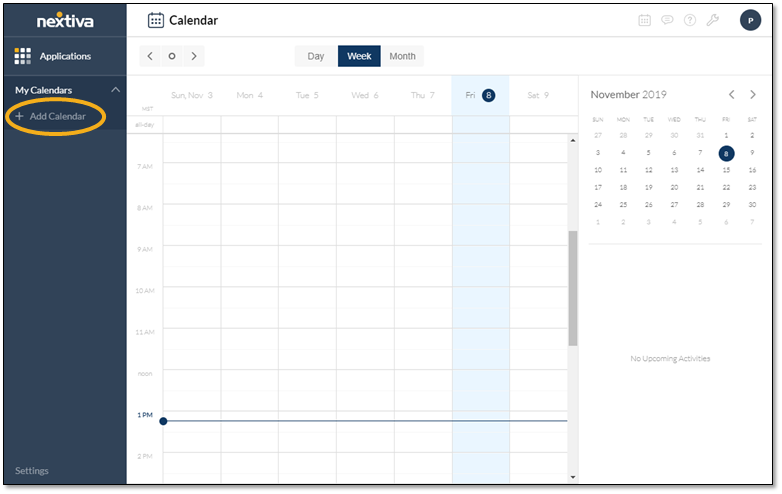 + Add Calendar Option
On the Accounts tab, click the link to set up an account from an existing calendar.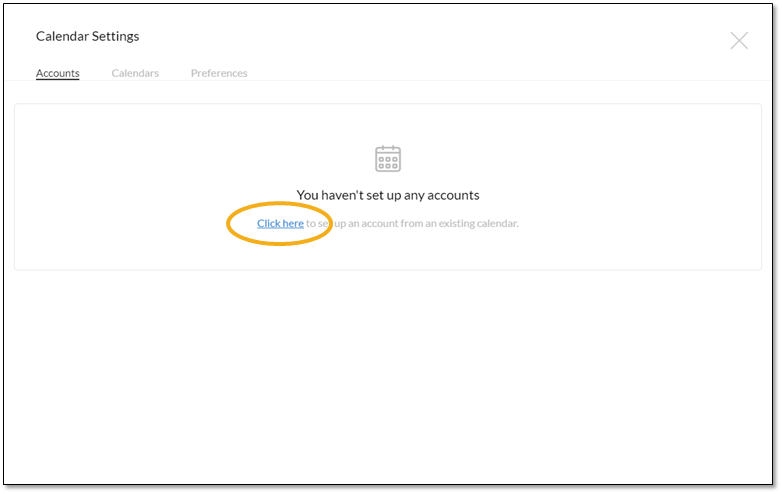 Accounts Tab
In the Add Calendar pop-up window, click the Google logo, then click Continue.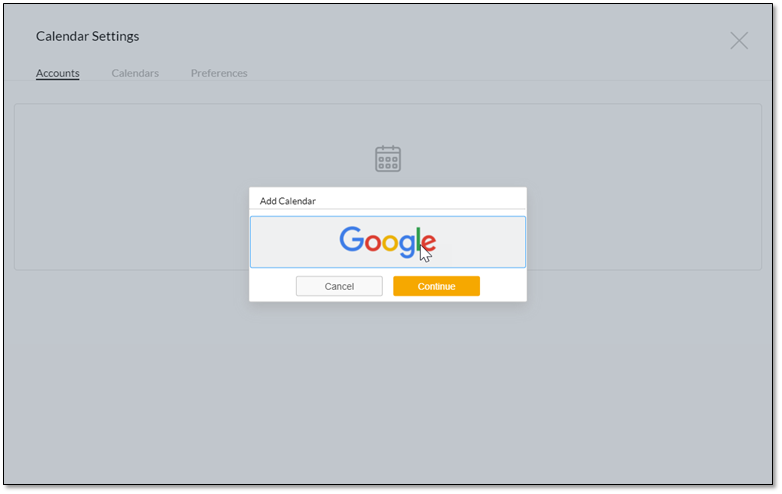 Add Calendar Pop-Up Window
Sign in to the account.
In the Google Authentication window, click Allow.
The Google Calendar account will appear under My Calendars in the left panel. Previous and future events from the newly added account will appear on the calendar in Nextiva CRM.
Related Articles: