How satisfied or content are employees at their company? Employee satisfaction is critical to employee motivation, performance, and morale. Increasing employee satisfaction improves productivity and decreases turnover.
Understanding the attitudes and perceptions of the staff is essential for companies to develop strategies to improve engagement, retention, and performance. For example, call center managers have noticed a turnover increase at their company. They decide to conduct an employee satisfaction survey to investigate possible causes. Survey results indicate that employees are feeling underappreciated and disengaged. To increase employee satisfaction, managers can hold contests and implement a rewards and recognition program to involve their employees and acknowledge their achievements.
Advanced IVR allows companies to quickly, easily, and cost-effectively gauge employee satisfaction. Virtual Agents that autonomously handle routine and repetitive transactions deliver the survey and collect employee responses, without diverting staff from higher-value responsibilities.
Use Employee Opinion Survey in Advanced IVR to:
Swiftly create, deploy, and manage automated phone surveys asking employees to rate their level of satisfaction with elements of their job, experience, and organization on a scale of one to five. Include statements such as:

My work gives me a sense of achievement.
I feel I am valued as an employee.
My manager effectively deals with conflict.
NOTE: Employee Opinion Survey can also accommodate
open questions (e.g. "What do you like most about working for our company?"), where employees can record long-form answers.
Get started quickly with the self-service portal and pre-configured templates.
Customize surveys to suit specific business requirements.
Integrate with an existing CRM system or create standalone campaigns.
Track survey results with graphical reports, analytics, and other tools.
Export reports in multiple formats: image, .pdf, .xls, or .csv.
Refine operations and enhance services based on customer insight.
Free the staff to focus on higher-value activities.
High employee satisfaction helps businesses stay competitive. Companies that fail to improve employee satisfaction risk losing their top talented employees to competitors. Supervisors and managers who maximize their employees' sense of fulfillment have a competitive advantage over those who do not. To add Advanced IVR to an account, contact a Nextiva Account representative or call (800) 799-0600.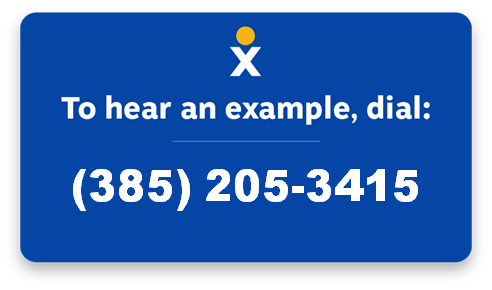 Related Articles: