Customers are eager to learn when their new service is available. When companies proactively notify their customers of service activation, they provide them with good customer service. When companies couple the service activation notice with a warm welcome message, they form the start of a lasting relationship with the customer.
Contacting each new customer poses a resource challenge for companies. Contacting each new customer takes time and diverts employees from more complex priorities, and outsourcing the task is expensive.
Advanced IVR offers companies an efficient and economical solution for delivering a welcome message to new customers while communicating service activation. 
Use Advanced IVR Service Activation to:
Quickly create a customized campaign to automate the delivery of a welcome message that also informs customers that their service has been activated.

Create and deploy a consistent message to a high volume of customers.
Get started quickly by uploading a spreadsheet of service activation details.

Effortlessly customize call flows and options to meet business requirements. No significant capital investment and no coding or special technical skills required.
Free employees to focus on more complex priorities. Let Virtual Agents, powered by artificial intelligence, autonomously handle routine and repetitive transactions.
Review detailed graphical reports in a browser-based portal.
Easily schedule campaigns as required.
Advanced IVR gives businesses the opportunity to provide excellent customer service without exhausting resources. Delivering a welcome message with the service activation notification enhances the customer experience and creates a solid foundation for customer loyalty to the company. To add Advanced IVR to an account, contact a Nextiva account representative or call (800) 799-0600.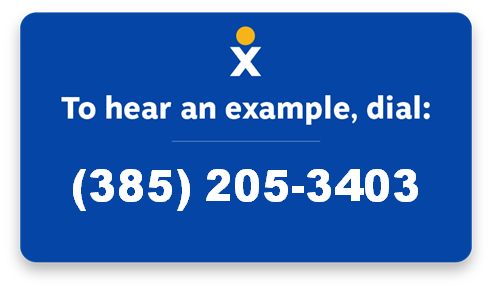 Related Articles: