How can businesses use call data to increase close rates? The quality of the conversations between agents and prospects directly impacts the success of sales calls.
Call duration, an important metric for sales calls, provides a good indicator of how well agents engage prospects. For example, calls ending under a minute hardly give an agent a chance to present a sales pitch, let alone engage the prospect in meaningful conversation. High call duration averages are worthless if the customer feels bored. Engaging prospects in conversation, rather than lecturing, will close more sales.
When businesses identify low call duration averages, they can evaluate calls and provide coaching or modify the script to improve engagement with prospects. Use Nextiva Voice Analytics to view call duration data.
Visit nextiva.com, and click Client Login to log in.
If logging in from Nextiva Voice (purchased before Dec 2020), select Voice > Analytics.
If logging in from NextOS (purchased after Dec 2020), select Communication > Phone System > Voice Overview > Go to Analytics.
On the Nextiva Voice Analytics Home Page, click the Analyze tile or select Analytics in the top menu bar.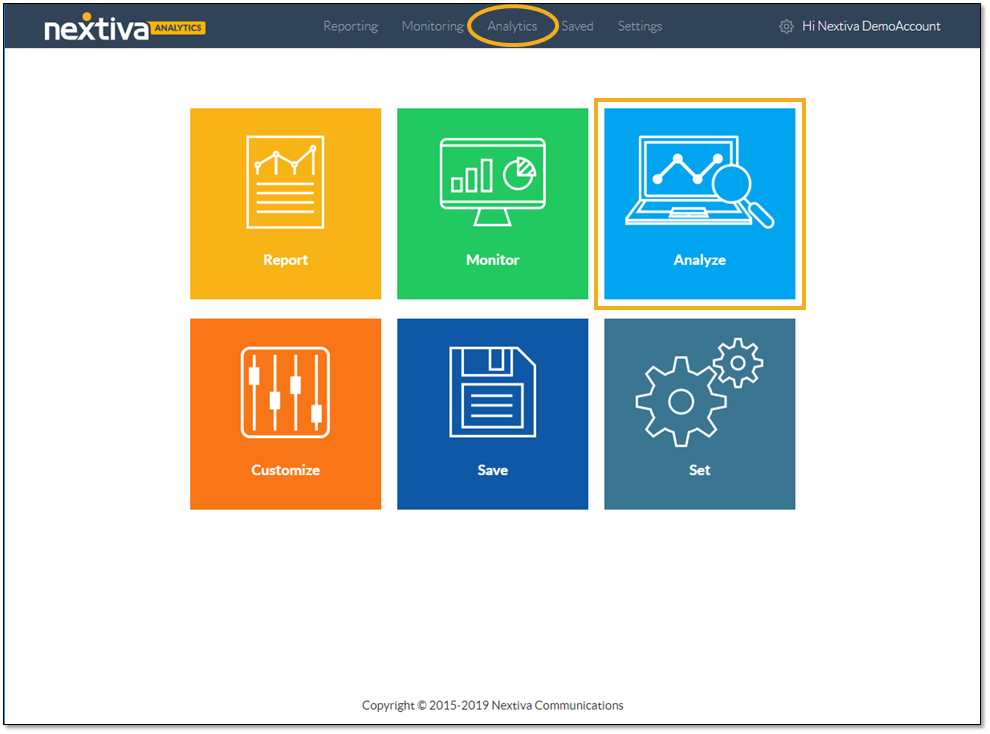 On the Summary tab, select Call Duration from the drop-down list.
Apply filters to the call duration dashboard.
Specify the desired time range.
Turn real-time data ON (blue) or OFF (gray).
Click the Slider icon to select the desired metrics to display on the dashboard.
Define the bucket increments.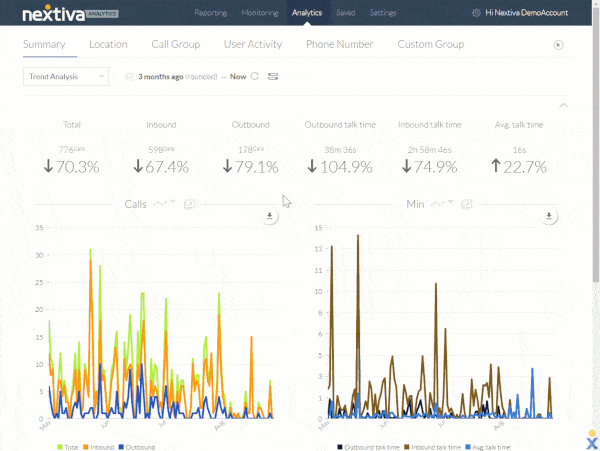 With the desired filters in place, a customized dashboard displays the desired metrics and corresponding pie charts. Users can manipulate the charts for a closer look at the data.
Click to hide/restore select minute buckets. 
Hover over the chart elements to view details.
Download the chart as a .pdf file.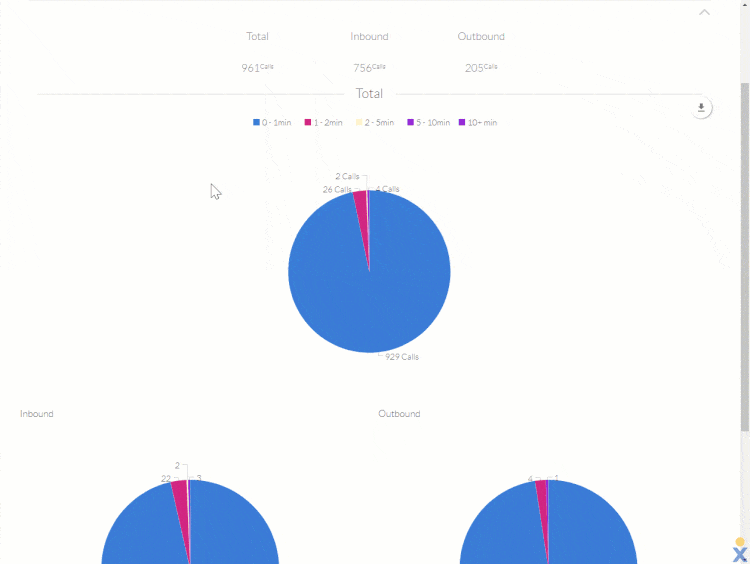 With Nextiva Voice Analytics, businesses can optimize average call duration to help increase close rates and boost overall customer experience.
Related Articles: