You can customize your Auto Attendant messaging for any occasion or purpose by changing out an existing file within NextOS, using the Announcement Repository. For example, if your business is closing for a holiday, uploading a holiday greeting will deliver a better customer experience. Once your greeting has been created and saved to the system, you are welcome to change the greeting on your account by following the instructions below. 
NOTE: For information on uploading a greeting to the Announcement Repository, click here.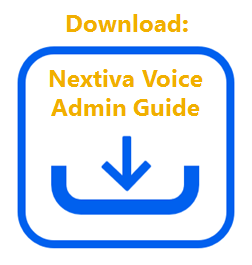 To Change the Auto Attendant Greeting:
Visit 

www.nextiva.com

, and click Client Login to log in to NextOS.
From the NextOS home page, select Voice.
From the Nextiva Voice Admin Dashboard, hover over Locations and select Manage Locations.

Manage Locations
Select the Pencil Icon to the right of the Location you wish to upload the Auto Attendant Greeting to.

Edit Location
Scroll down to choose either your Business Hours Menu or After Hours Menu, whichever you want to be updated.

Business Hours and After Hours Menu Selections
Click the Menu option on the list to expand it.
All of the files in your Announcement Repository will be on the list. Under the selected menu option (Business Hours or After Hours), click the drop-down menu under Greeting.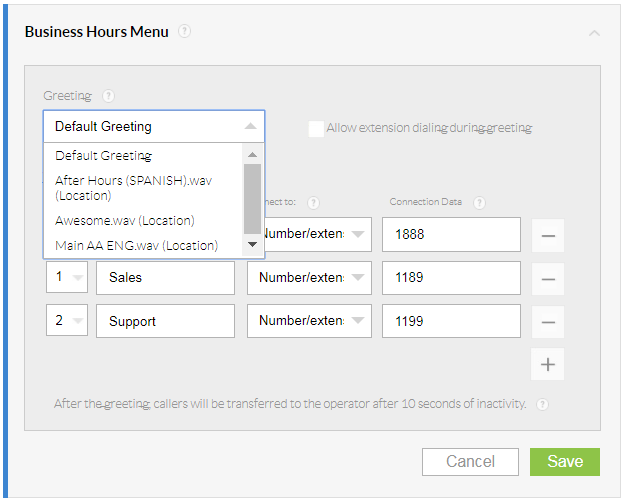 Greeting Menu
Select the greeting you prefer and click Save.
NOTE: It is always a best practice to make a test call to your Auto Attendant to ensure it is setup the way you prefer.  If you have any questions, contact our Support Team here or email us at support@nextiva.com.