All Nextiva Voice accounts are set up with one primary billing email address. All billing and account updates, including invoices, will be sent to the billing email address on file.  
Visit www.nextiva.com, and click Client Login to log in to NextOS.
From the NextOS Home Page, select Voice.
From the Nextiva Voice Admin Dashboard, hover over Users and select Manage Users.
Hover over the account holders User and click the Pencil icon to the right.
In the User Profile section, enter the new billing address in the Email field.
Click Save.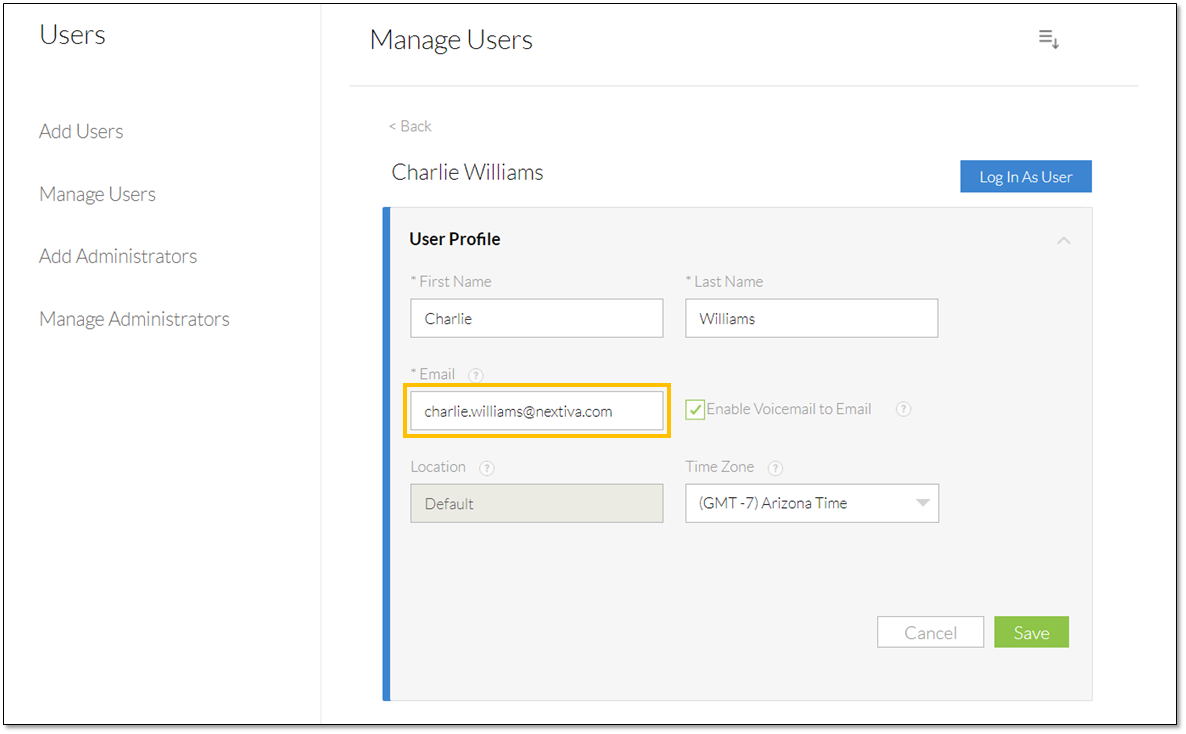 Related Articles: