Filtering data in reports limits the results to a subset of information. For example, an analyst may want to create and run a report for interactions by channel for a single User.
The filter function is available when Users create, view, or edit reports.
NOTE: The filter function is not available for the Log format.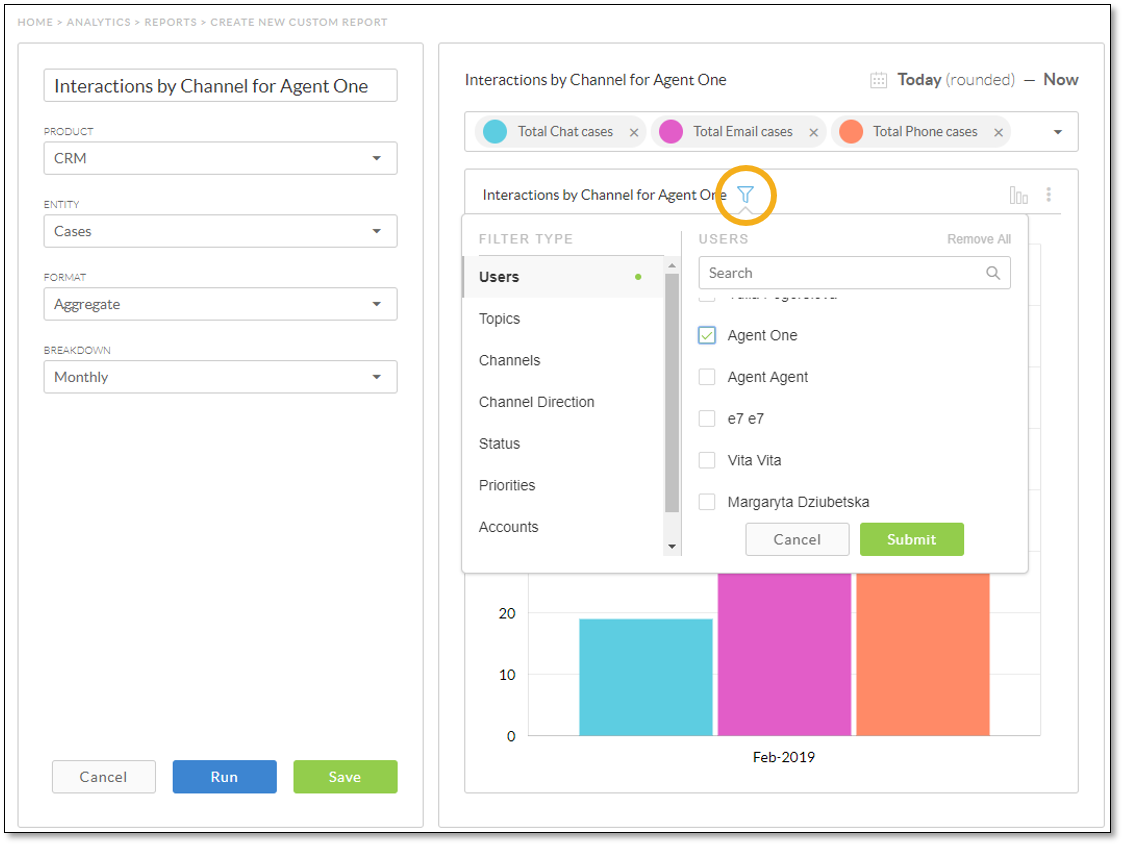 Filter Function When Users Create or Edit a Report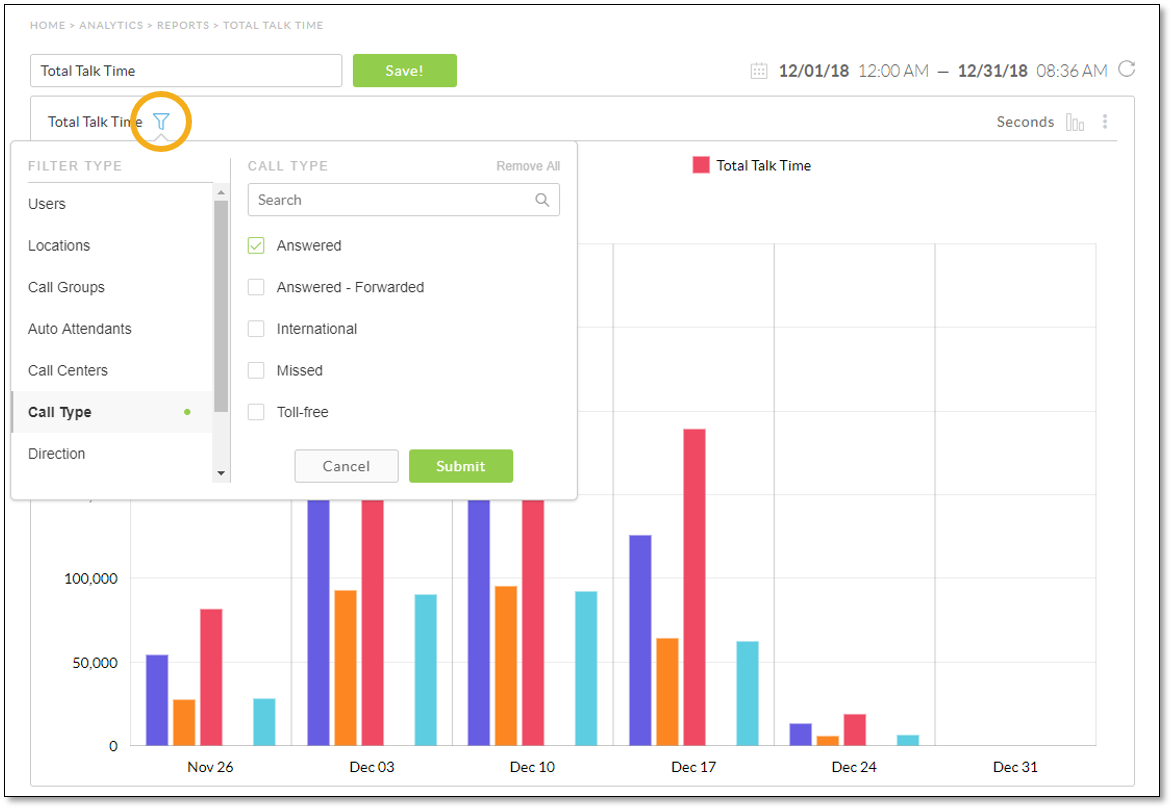 Filter Function When Users View a Report
Click the Filter icon next to the report title above the chart.
Select a Filter Type, then select the checkbox(es) to limit the report results.

Scroll or use the Search box to find the desired listing.
Click Select All to select all the checkboxes for the filter type. For example, to show the talk time for only calls in call groups (to exclude calls that are not in call groups), select the Call Groups filter type, then click Select All.

Repeat step 2 to add more filters. Adding more filters narrows the results. For example, narrow the results for total cases not only to a specific User but also to a specific topic (e.g. the total fraud cases for Agent One).
Click Submit.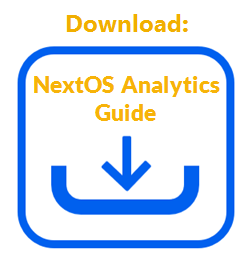 Related Articles: