How can companies alleviate the challenges of managing customer support? Companies want to optimize the quality of service while maintaining efficient support operations.
For example, a customer service team receives calls ranging from support requests to support ticket status queries. The company can increase convenience for customers while reducing demands on support agents by implementing a self-service option for customers to request the status of their tickets.
Advanced IVR enables companies to provide customers with a greater level of service by offering them the flexibility to obtain ticket status information quickly and easily while freeing support agents to focus on resolving tickets. Virtual Agents that autonomously handle routine and repetitive transactions field support ticket status queries by prompting callers for their ticket number, matching it to the corresponding entry in a ticket system or list, and providing the status of the ticket.
Use Advanced IVR Inbound Ticketing to:
Easily implement self-service options for quick status checks. Customers can check the status of their support tickets via interactions with Virtual Agents, eliminating the need to speak with a live agent.
Provide informed, personalized customer service with ScreenPop details. If engagement with an agent is needed, the customer's details and ticket history automatically pop up at the start of the call so the agent can greet the customer personally and begin the conversation with all the relevant details at hand.
Integrate the solution with an existing ticketing system or upload a list of ticket reference details.
Free live agents from transactional queries to provide higher levels of service.
By implementing the self-service option for customers to check their support ticket status, companies alleviate one of the challenges of customer support management while enhancing the customer experience, encouraging repeat business, and improving the efficiency of support operations. To add Advanced IVR to an account, contact a Nextiva Account representative or call (800) 799-0600.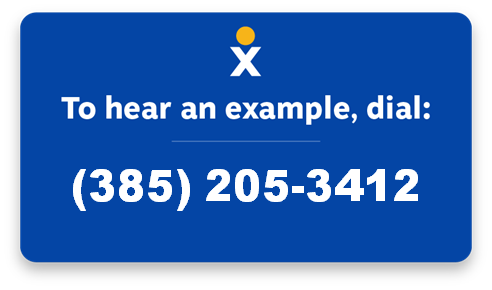 Related Articles: