How can political campaign committees quickly and cost-effectively collect voter opinions? Gathering voter opinions on particular issues helps measure the public's views on relevant topics and identify the relationships between current issues and their likely votes for certain candidates.
For example, a campaign committee wants to poll the public to identify differences in opinions based on geographic areas, political groups, and socioeconomic levels. To gather a sufficient amount of information, they must administer polls to a vast number of voters, but they don't want to allocate time and resources to making outbound calls.
Advanced IVR allows campaign committees to quickly, easily, and cost-effectively gather information from a large number of people. Rather than tasking humans to administer the polls, committees can task Virtual Agents to autonomously handle repetitive transactions. Advanced IVR users can customize the opinion poll by using any combination of scale, yes or no, and open questions such as:
"Please rate the following statement on a scale from 1 to 5, with 1 indicating that you completely disagree and 5 indicating that you completely agree: The government should impose stricter environmental regulations to prevent global warming."
"Are you likely to vote for Candi Date in the upcoming election?"
"What other issues are important to you?"
Use Advanced IVR Political Campaign to:
Swiftly create, deploy, and manage automated opinion polls. Get started quickly with the self-service portal and pre-configured templates.
Customize polls to suit specific requirements.
Automate the process of contacting each individual via outbound dialing on list-based campaigns (i.e. a supplied list of recipients).
Track poll results with graphical reports, analytics, and other tools.
Export reports in multiple formats: image, .pdf, .xls, or .csv.
Free the campaign staff to focus on other activities.
In a quick and cost-effective way, Advanced IVR enables campaign committees to strengthen their campaign by learning what issues are important to voters and why they vote as they do. To add Advanced IVR to an account, contact a Nextiva account representative or call (800) 799-0600.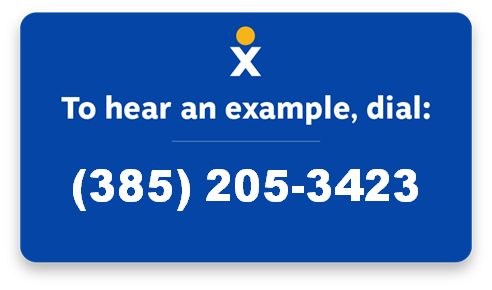 Related Articles: