How can Users stay engaged in an active call while reaching out to other resources? Instant Message in the Nextiva Receptionist Dashboard helps Users on a phone call correspond with other Users to stay engaged on the call while contacting other resources to complete a request, answer questions, etc. In the Nextiva Receptionist Dashboard, Users can message with Users logged in to the following applications:
Nextiva Supervisor Dashboard
Nextiva Agent Dashboard
Nextiva Receptionist Dashboard
Nextiva App
If a User is not available, missed messages will appear in the Nextiva App Chat History section or appear when the User logs back into the Nextiva Supervisor, Agent, or Receptionist Dashboard. Once logged back in, the chat window appears showing any missed messages.
Click a User under Contacts in the Receptionist Console, then click CHAT.
Enter a message in the chat window and press the Enter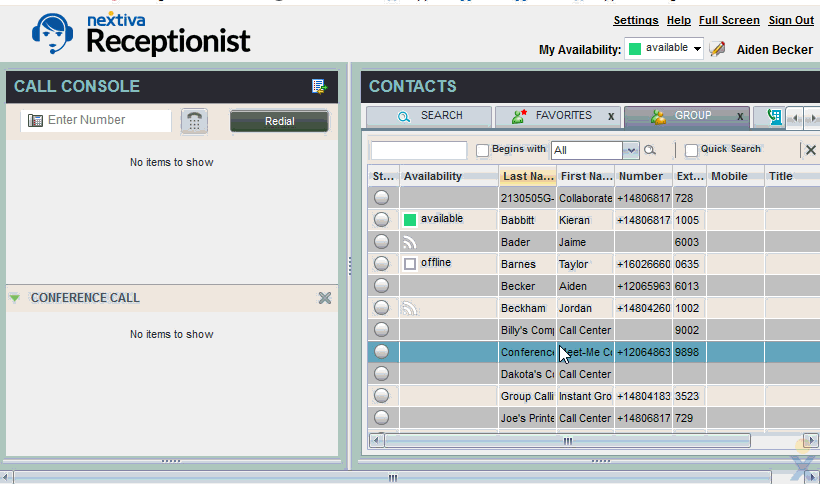 Chatting with Another User
Chat Controls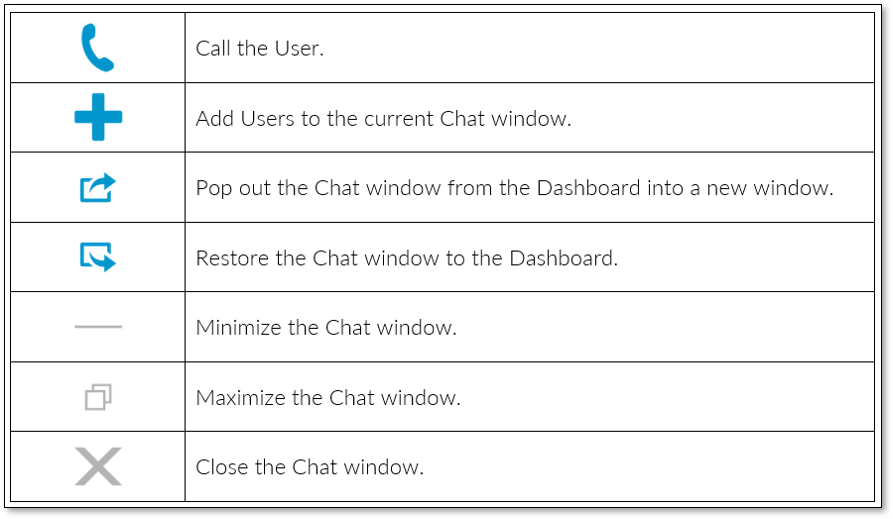 Chat Controls