How can companies keep up with spikes in inbound call volume? Support call centers often encounter times when call volumes surge. They want to easily monitor calls to better manage queues while keeping agents engaged.
For example, an Internet Service Provider addresses spikes in call volume by holding contests to incentivize support agents to take as many calls as possible to win a prize. To monitor calls and inspire competition among the support agents, the company can apply gamification, a technique that integrates gaming elements to drive employees to achieve objectives.
Create and display gamification leaderboards with Nextiva Voice Analytics to monitor calls while accelerating agent performance and boosting employee engagement.
Visit nextiva.com, and click Client Login to log in.
If logging in from Nextiva Voice (purchased before Dec 2020), select Voice > Analytics.
If logging in from NextOS (purchased after Dec 2020), select Communication > Phone System > Voice Overview > Go to Analytics.
On the Nextiva Voice Analytics Home Page, click the Monitor tile or select Monitoring in the top menu bar.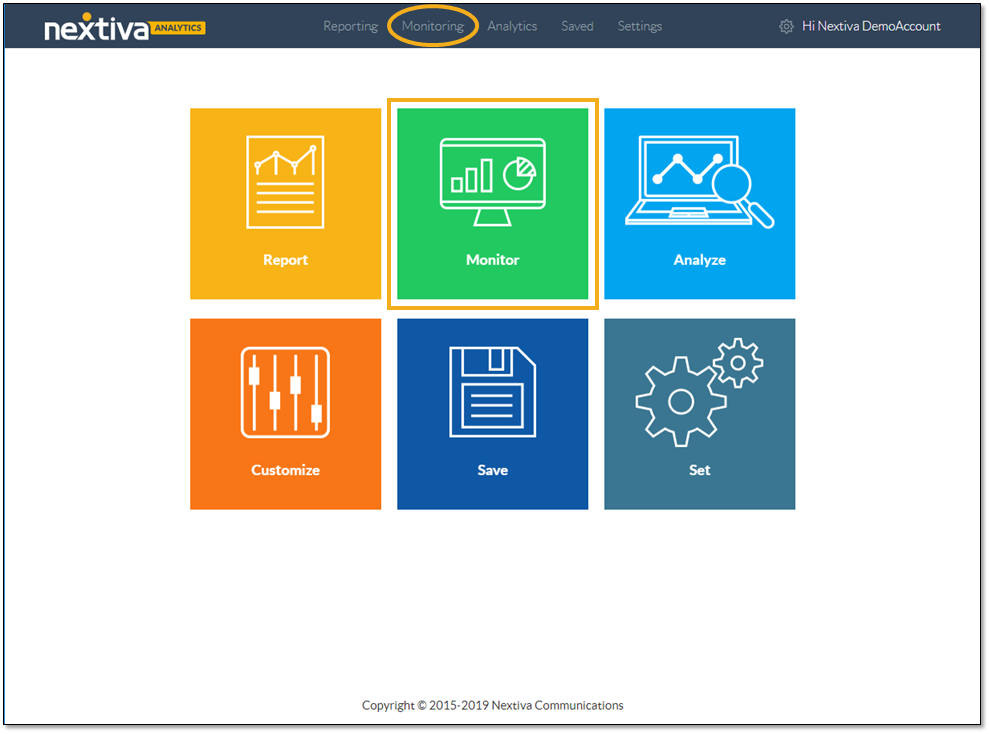 On the Gamification tab, customize the leaderboard.
Select the desired time range.
Click to turn real-time data ON (blue) or OFF (gray).
Click the Slider icon to open the configurator.
Pop out the leaderboard to view it in a separate tab or window.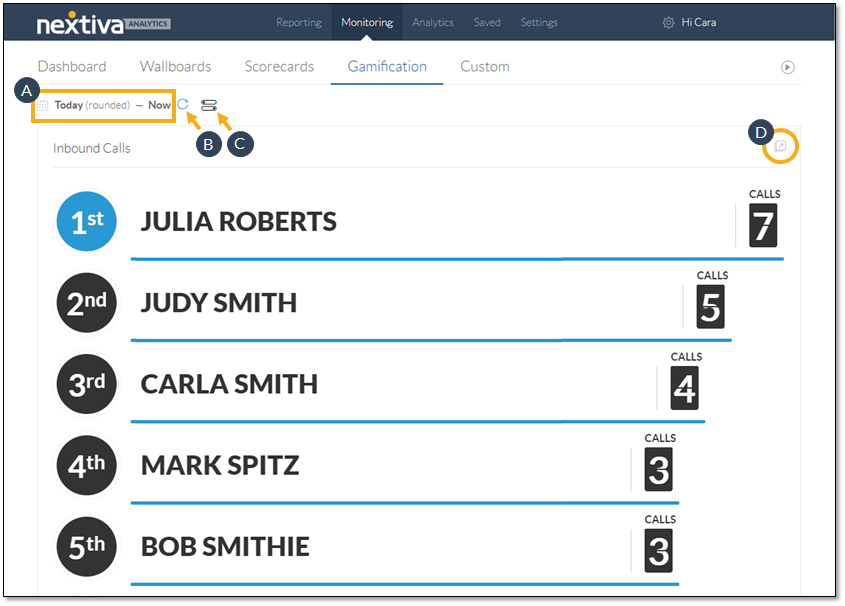 The configurator includes six tabs for the leaderboard settings: Board Type, Board Theme, Metrics, Filter Type, Filters, and Per Page.
On the Board Type tab, select the desired format to display the information. Select Leaderboard top to display the number of calls in descending order (highest to lowest).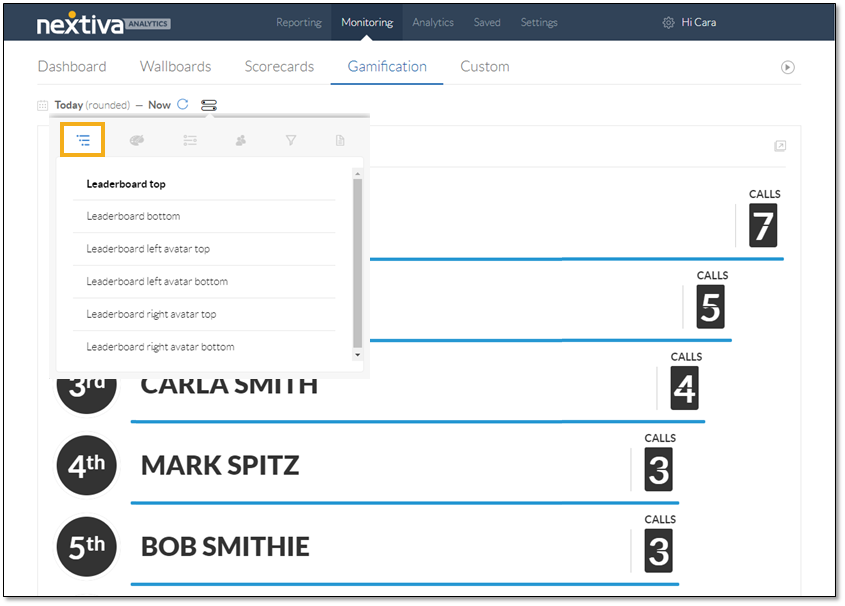 Select the desired theme for the leaderboard from the Board Theme tab.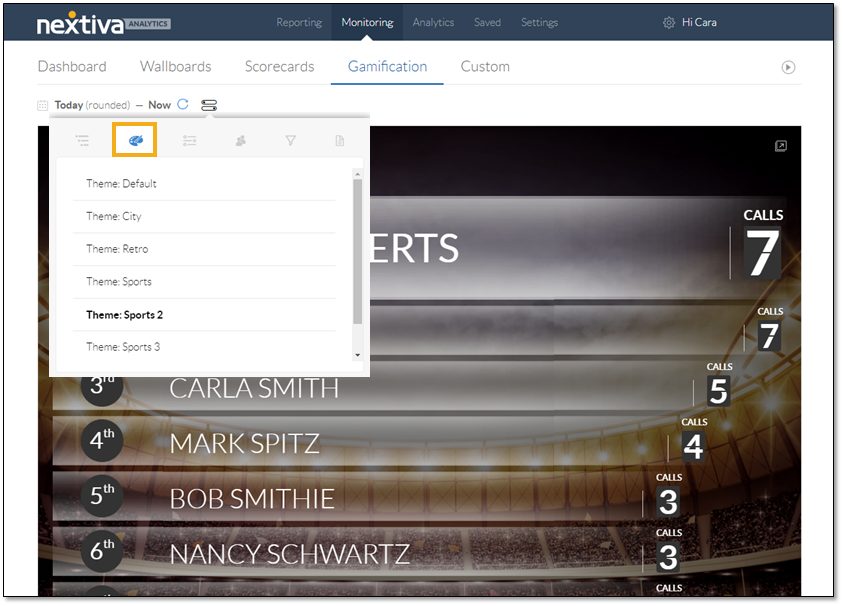 On the Metrics tab, choose Inbound Calls to display on the leaderboard.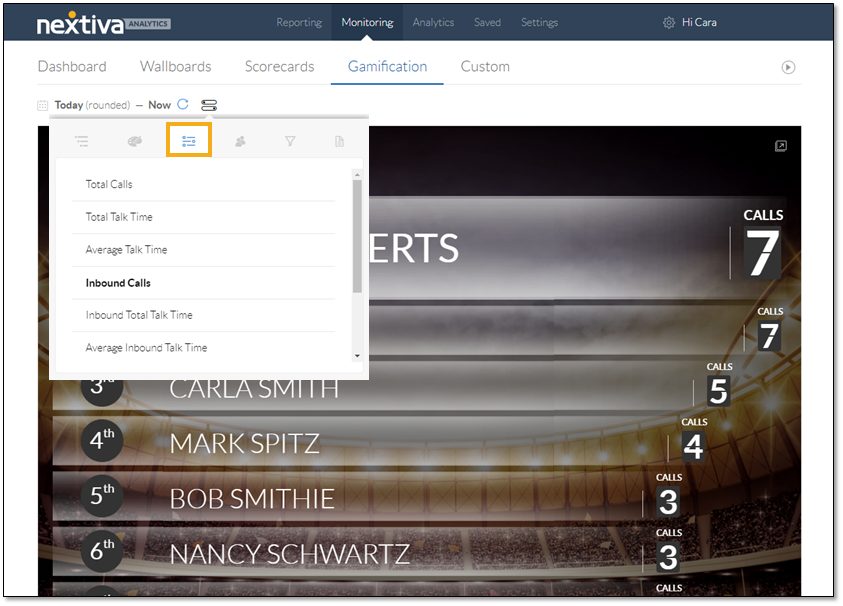 Select Users on the Filter Type tab.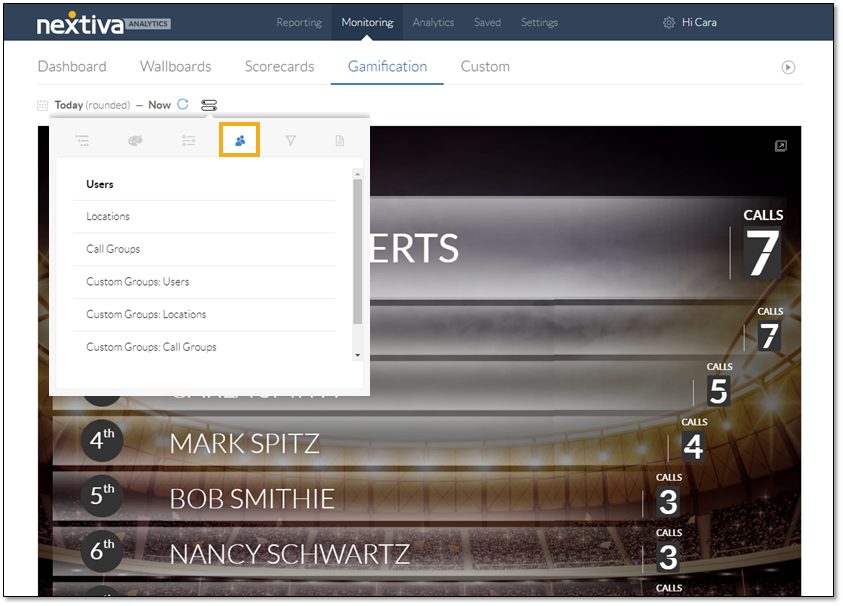 Use the Filters tab to select specific agents to include on the leaderboard.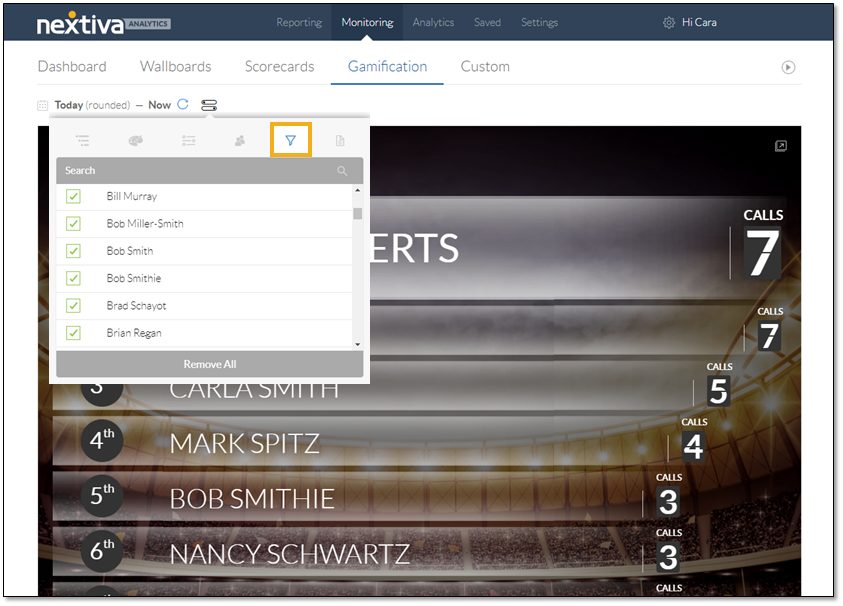 Determine how many participants to display Per Page of the leaderboard.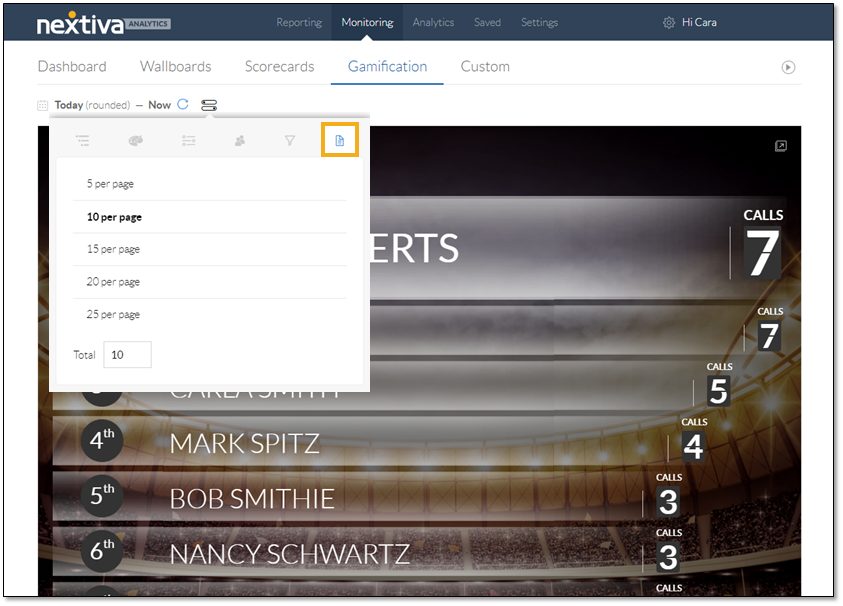 With the leaderboard configured, the company can display it for all the agents to see their standings in the contest.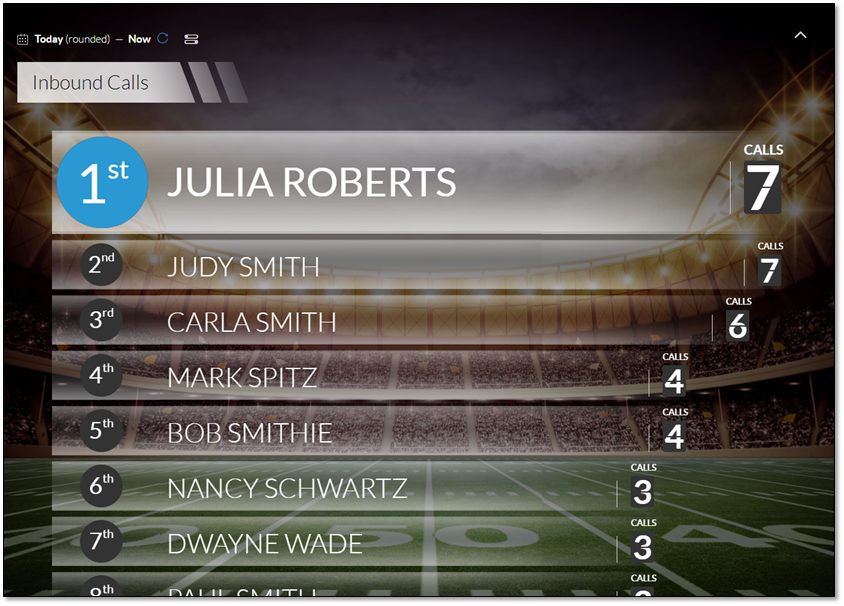 Nextiva Voice Analytics gamification leaderboards help make call monitoring easy and effective for managing elevations in call volumes by motivating agents to heighten their performance. Successfully managing call volumes leads to fewer missed calls and happier customers.
Related Articles: