Businesses with multiple locations may want to display different Caller IDs for each Location to help identify and differentiate their teams. An internal Caller ID displays the caller's location name and number or extension on the phones of recipients within the same Nextiva Voice network. To change the Location Caller ID, an Administrator must update it in the Nextiva Voice Portal.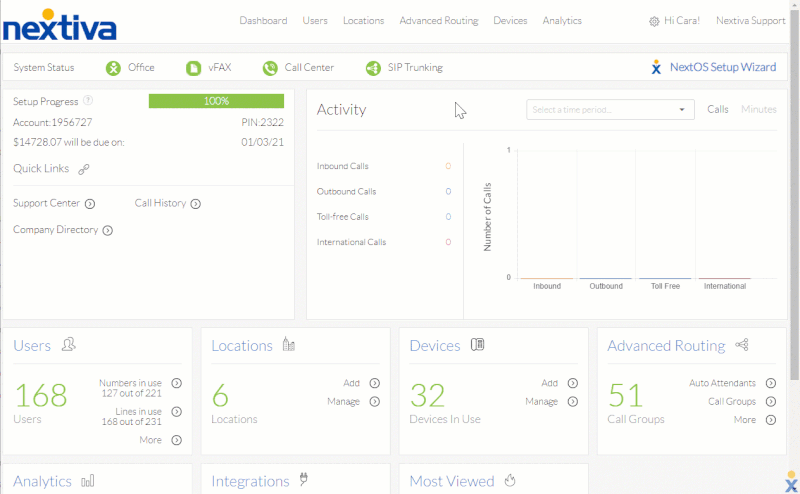 Updating the Location Caller ID in the Nextiva Voice Portal
Visit www.nextiva.com, and click Client Login to log in to NextOS.
From the NextOS home page, select Voice.
From the Nextiva Voice Admin Dashboard, hover over Locations and select Manage Locations.
Hover over the desired location and click the corresponding Pencil icon.
Select the Location Outgoing Number from the drop-down list and enter the Location Caller ID name to be displayed on the recipient's phone.
NOTE: The Caller ID name has a 15-character limit, so a name exceeding this length will be cut off on the recipient's phone. A typical display name is 9 to 12 characters.
Click Save