Within the Nextiva vFAX portal, you can download faxes from the past six months. 
From the

vFAX Portal

, click the Download button to the right of the fax you would like to download. 

Download Button
By default, the fax will download as a PDF, however, if you would like to download the fax as a TIF file, click the Format drop-down menu and select TIF.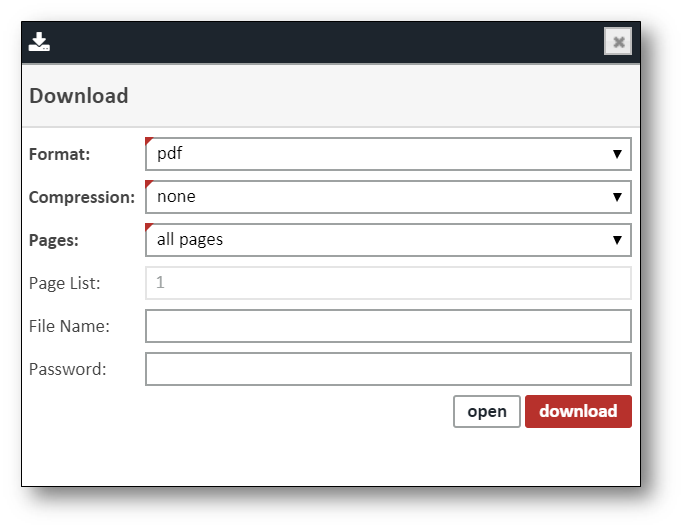 Download Fields
To compress the file as a ZIP file, select ZIP from the Compression drop-down menu. 
To download specific pages, click the Pages drop-down menu and select Specific page list, then enter the page numbers you want to download in the Page List field. 
Enter a file name in the File Name field. 
To password protect the file, enter a password in the Password field. 
NOTE: Your browser may auto-populate this field using your saved password. If you do not want your fax download to be password protected, ensure this field is blank.
Click Download or Open to download the fax.