How can companies fairly determine which employee to promote or move from part-time to full-time employment? When considering advancing employees, managers can compare the candidates based on key performance indicators (KPI's) identified by stakeholders. 
For example, a manager obtained approval to promote one technical support agent. Two top performers have proven their merit, but only one of them can be promoted. The manager identified Inbound Calls, Avg. Inbound Talk Time, and Missed Calls as the most important KPI's for the tech support role. The manager can then compare the data of those call metrics for each promotion candidate to determine which one to promote.
With Nextiva Voice Analytics, managers can quickly customize dashboards to compare the desired metrics of two users.
Visit nextiva.com, and click Client Login to log in.
If logging in from Nextiva Voice (purchased before Dec 2020), select Voice > Analytics.
If logging in from NextOS (purchased after Dec 2020), select Communication > Phone System > Voice Overview > Go to Analytics.
On the Nextiva Voice Analytics Home Page, click the Analyze tile or select Analytics in the top menu bar.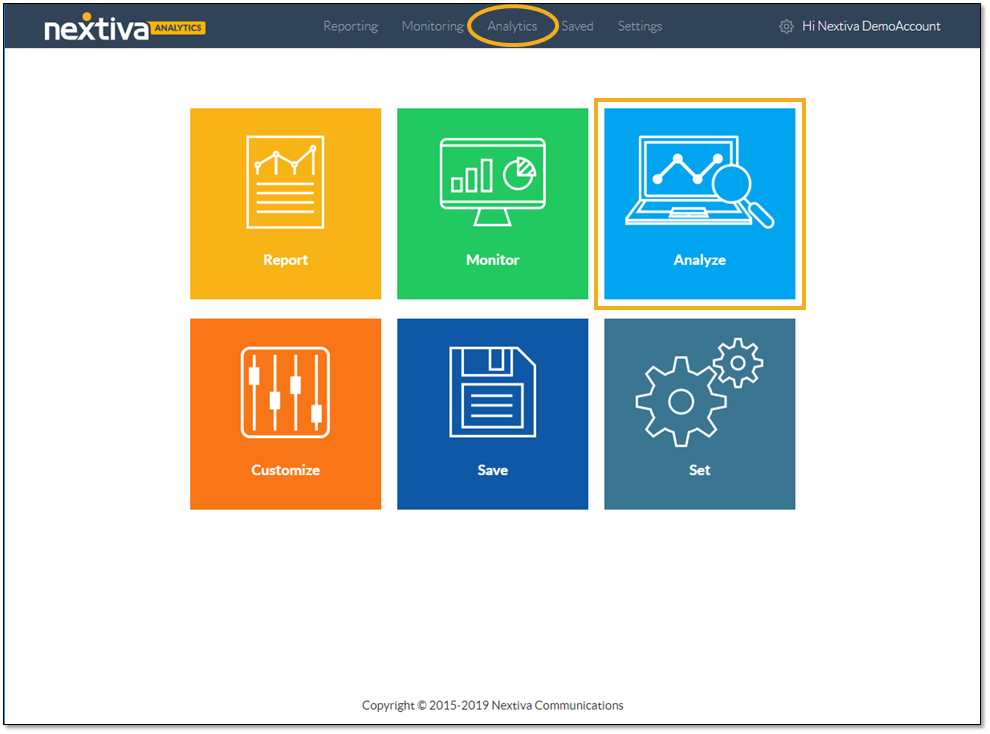 On the User Activity tab, select Comparison from the drop-down list.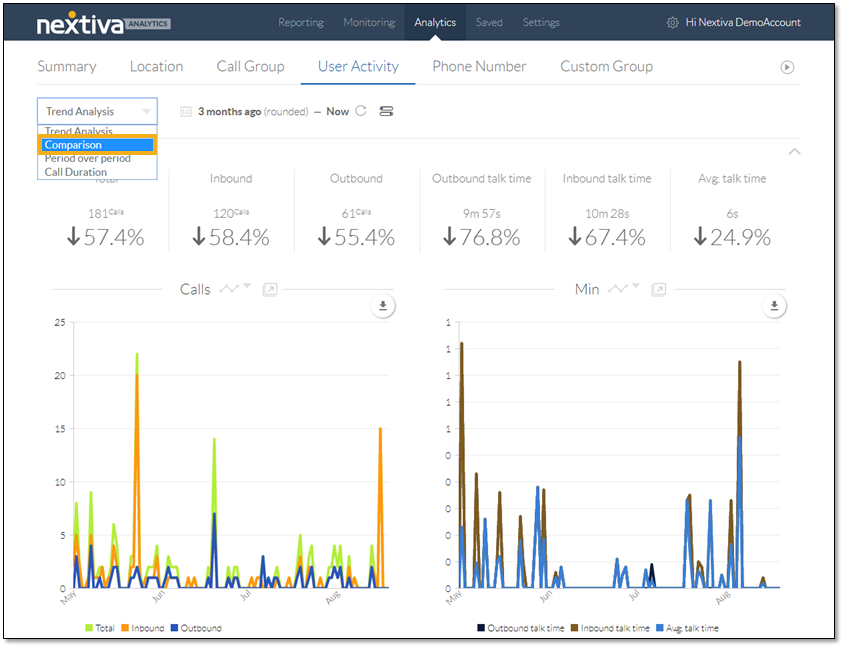 Apply comparison filters to the analytics dashboard.
From the drop-down list, select the two Users to compare.
Specify the desired time range.
Click to turn real-time data ON (blue) or OFF (gray).
Click the Slider icon and select the desired metrics to display on the dashboard.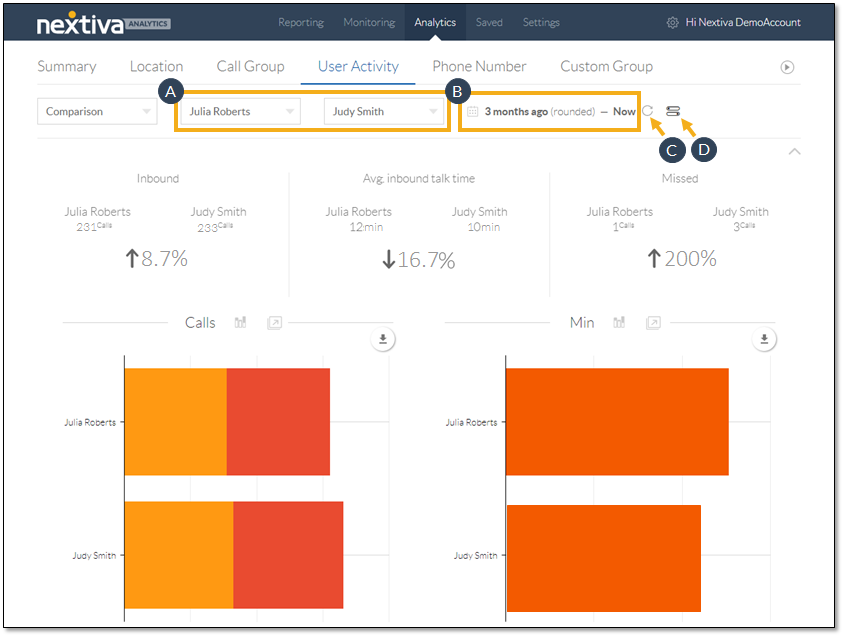 With the desired filters in place, the customized dashboard displays both users' metrics with the selected data, as well as the corresponding charts for calls and minutes.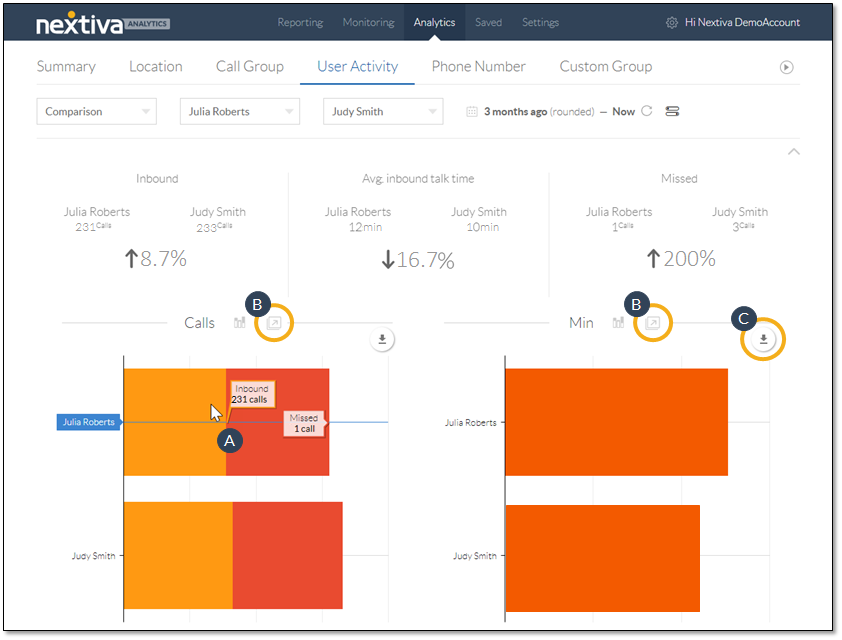 Hover over the chart elements to view details.
Click to pop out the chart to view it in a separate tab or window.
Click to download the chart as a .pdf file.
Based on the sample dashboard above, the manager would determine that Judy has the edge over Julia for the promotion.
With the comparison dashboard in Nextiva Voice Analytics, managers can use real data to easily determine which of two employees to promote.
Related Articles: