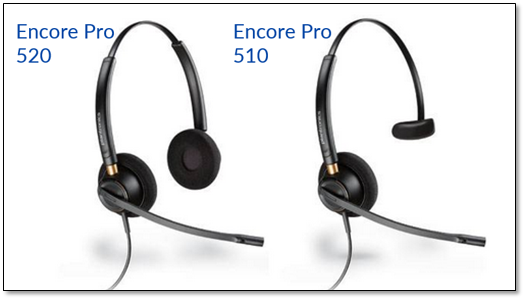 The Plantronics Encore Pro 510/520 headsets deliver durability and reliability, a flexible mic you can see and feel for positioning perfection, and a soft ear cushion for all day comfort. Especially gifted at acoustic fencing, this is a standard among enterprise call centers.
The Polaris RJ9 Quick Disconnect Cord (sold separately) allows Agents to quickly disconnect from a desk phone without removing the headset.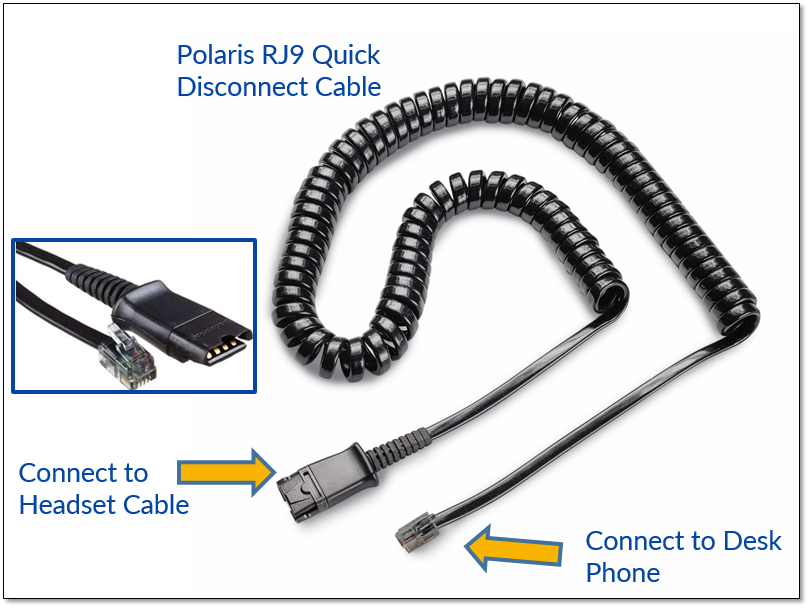 Connect the telephone plug end of the Quick Disconnect cable to the Headset   port on the back or side of the desk phone or audio amplifier.

Plug the other end of the Quick Disconnect cable to the end of the headset cord.

Press the Headset button on the desk phone to hear a dial tone.