Call Center Thresholds are a valuable tool for alerting management of unusual call volume occurring within a queue. An email can also be automatically sent once a threshold has met predetermined criteria (configurable by administrators) to warn members of management of the health of their Call Center.
To Configure Call Center Thresholds:
From the Nextiva Voice Admin Dashboard, hover over Advanced Routing and select Call Center Locations.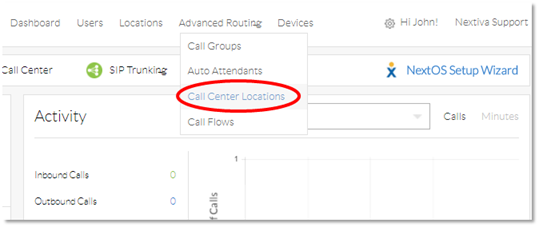 Select the Log In button on the location with Call Centers you wish to adjust.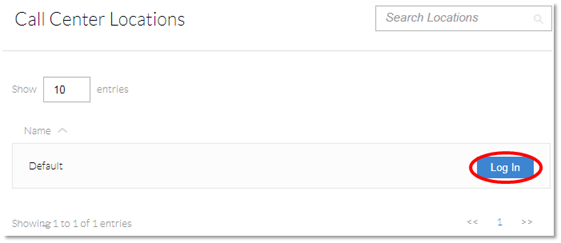 Once the Configuration Portal launches in a new tab, select Call Center on the left Navigation Pane, then select Call Centers under the Basic column.

If you have more than one Call Center, you will see a list of Call Centers on the next page. Find the Call Center that you wish to configure and select Edit at the end of the row, or on the Call Center name directly.

When the Call Center Profile page opens, select the Thresholds option to open the Thresholds configuration. 
Once in the Thresholds window, the following thresholds can be configured. 
Current Calls in Queue: The number of calls in queue.
Current Longest Waiting Call: The wait time of the longest waiting call.
Estimated Wait Time: The estimated amount of time callers will wait until an agent greets them.
Average Handling Time: The average amount of time it has taken to process a call in the queue.
Average Speed of Answer: The average amount of time a caller has spent in the queue before the call is answered by an agent.
Notification Email: Enabling this setting allows for emails to automatically be sent when the criteria above have been reached. This allows management to be notified about the health of the Call Center. Up to eight email addresses can be utilized.
​​​​NOTE: Thresholds trigger when they are met, not exceeded.