As an Administrator, log in with the credentials in your welcome email from Nextiva. You'll want to go to your unique NextOS domain (i.e. yourcompany.nextos.com).
Creating New Users & Assigning Licenses
From the main Administrator page, on the left-hand menu click Users > Create users. Fill in the form, the email addresses must be unique within the system.
NOTE: If the User has already been created, click Actions > Edit to the right of the User and add the Amazon Chime license before continuing.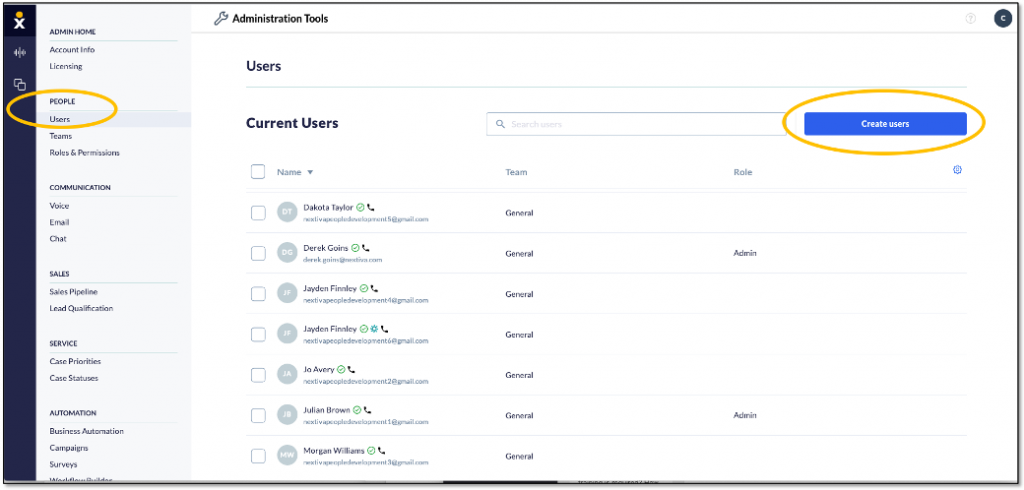 Users
Add Amazon Chime license > Create > Done. 
NOTE: If you don't have a license available, please contact your sales representative.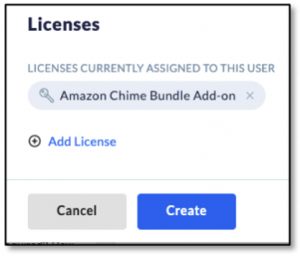 Licenses
Amazon Chime Video Setup
Under Current Users, hover over the User and click Actions > Video Settings > Next. Enter the User's Amazon ID. The Amazon ID is an email address tied to the User's Amazon account (AWS and Prime are not required). This is the email address where the welcome email is sent to finish setup. Email addresses must be unique in the system. 
Welcome Email
This next section will be completed by the User (not the Administrator). For reference, here is the welcome email sent to the new Chime User. Instruct the User to choose Accept!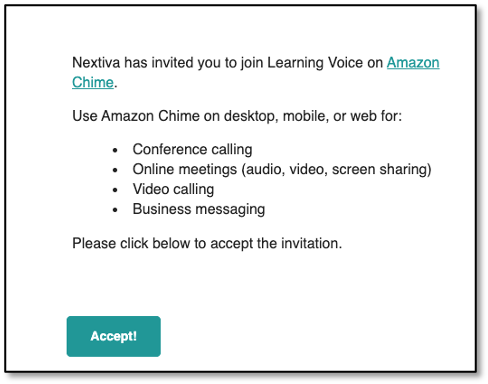 User Welcome Email
User Steps to Setup:
Accept the welcome email.
Download and install Amazon Chime (or choose to use the web version).
Log in using your NextOS email address and then Amazon ID.
To download our Amazon Chime User Guide, click here.