Please read the Call Center Routing Overview before reading this article to ensure your Call Center Routing is set up correctly. This article focuses on Forced Forwarding, which forwards incoming calls temporarily. This feature is OFF by default. This feature is only available with a Premium Call Center licenses.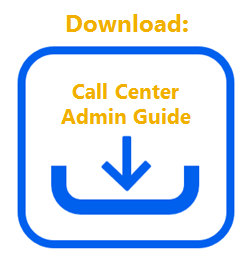 To Set Up Forced Forwarding from the Nextiva Portal:
Visit 

www.nextiva.com

, and click Client Login to log in to NextOS.
From the NextOS home page, select Voice.
From the Nextiva Voice Admin Dashboard, hover over Advanced Routing at the top of the screen and select Call Center Locations.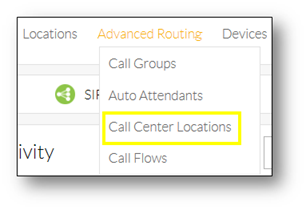 Call Center Locations
Select the Log In button to the right of the call center you wish to enable International calling on.

Configuration Portal Login
The Configuration Portal will open in a new tab or window.  On the left-hand menu, select Call Center.
Select Call Centers.  If you have more than one call center, you will see them listed on the next page.
Select Edit to the right of the Call Center you wish to edit.
Select Routing Polices on the left-hand menu under Options, then select Forced Forwarding.
Select the On radio button next to Forced Forwarding and add a number or extension in the Calls Forward to phone number / SIP-URI field.
If you want to be able to cancel Forced Forwarding using feature access codes, leave Allow feature access codes to configure forced forwarding checked.
If you want an announcement to play before Forced Forwarding, select the Play announcement before forwarding check box and choose an announcement mode.
Select OK to save changes.