How can company executives easily receive up-to-the-minute data? Staying abreast of principal statistics around the company empowers them to make timely, critical business decisions.
For example, a CEO wants to stay aware of important call data in real-time and in one central location. Instead of being inundated with reports by email, multiple large-screen monitors can display the statistics so the executive can view the latest call data at a glance.
With Nextiva Voice Analytics, users can configure wallboards to monitor data tailored to business needs.
Visit nextiva.com, and click Client Login to log in.
If logging in from Nextiva Voice (purchased before Dec 2020), select Voice > Analytics.
If logging in from NextOS (purchased after Dec 2020), select Communication > Phone System > Voice Overview > Go to Analytics.
On the Nextiva Voice Analytics Home Page, click the Monitor tile or select Monitoring in the top menu bar.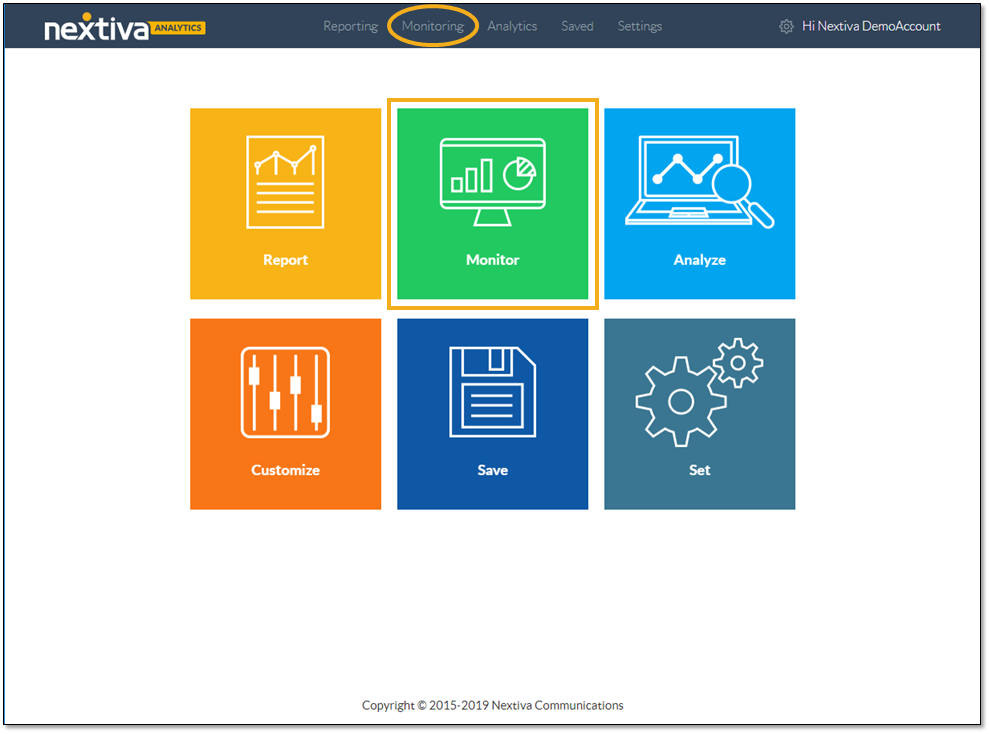 On the Wallboards tab, customize the wallboard:
Select the desired time range.
Turn real-time data ON (blue) or OFF (gray).
Click the Slider icon to open the configurator.
Pop out the wallboard to view it in full screen.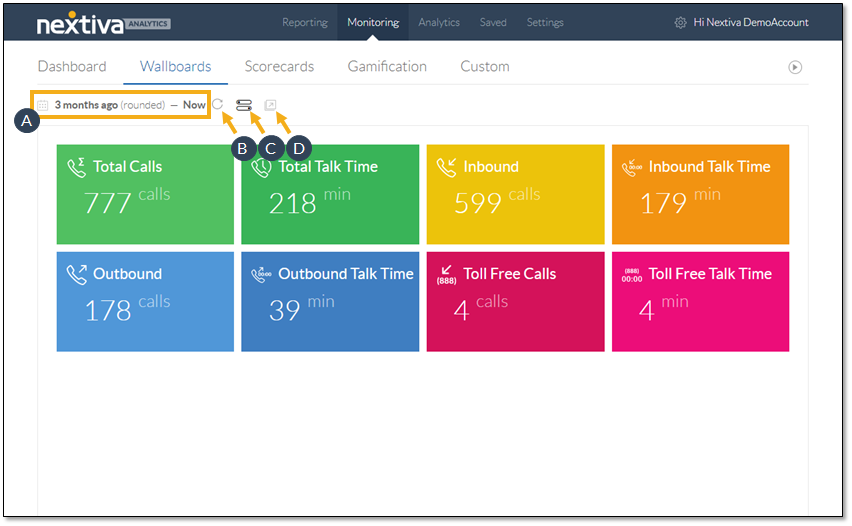 The configurator includes four tabs for the wallboard settings: Theme, Metrics, Wallboard Type, and Filters.
On the Theme tab, select Iconic or Original to style the wallboard.
On the Metrics tab, choose the desired metrics to display on the wallboard.
The Wallboard Type tab presents the options for the type of information to display on the wallboard: Users, Locations, Call Groups, and Custom Groups, if any have been created. 
Refine the data to display on the wallboard, based on the wallboard type. For example, after selecting Users on the Wallboard Type tab, select specific Users on the Filters tab.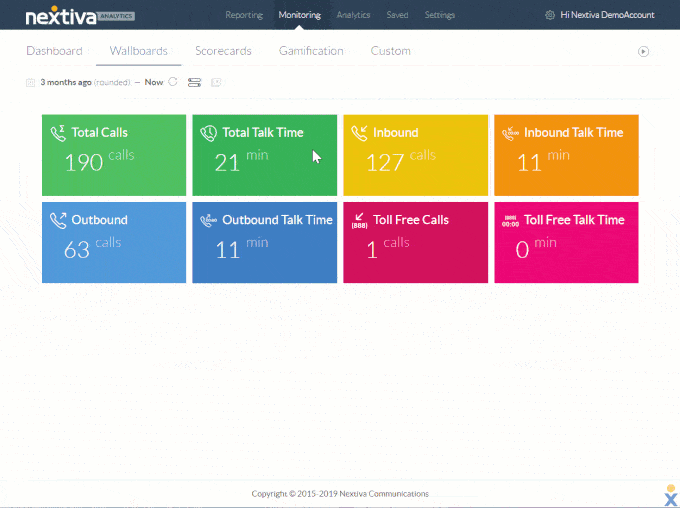 With Nextiva Voice Analytics, executives can create multiple wallboards to get instant, clutter-free access to business-critical data so they can keep a finger on the pulse of the company and quickly address any needs that arise.
Related Articles: