Nextiva encourages customers to purchase a router with Tomato firmware. Nextiva recommends 1 Mbps of bandwidth for each phone on the account in order to ensure Quality of Service (QoS). Prior to setting up a Tomato router, collect the following information:
Internet Service Provider
Type of Modem
Total Amount of Bandwidth Throughput
Configuring a Tomato Router:
Unplug and turn off the modem. Connect one end of the Ethernet cable to the modem and the other to the Internet port of the router.

Once plugged in, turn on the modem and connect the power adapter to the router. Plug it into a power outlet and wait for the wireless LED to turn a solid blue.

Connect the router to a local computer, then type 168.1.1 into the address bar of a web browser to access the admin section. The username and password are both admin for Tomato routers.

Enter the following firewall access rules to allow traffic to all of Nextiva's servers:
CIDR:73.144.0/21
Range:73.144.0 to 208.73.151.255
CIDR:89.108.0/22
Range:89.108.0 to 208.89.111.255
NOTE: Ensure any blocks are below the above firewall access rules.
Navigate to Advanced > Conntrack/Netfilter and uncheck the SIP checkbox.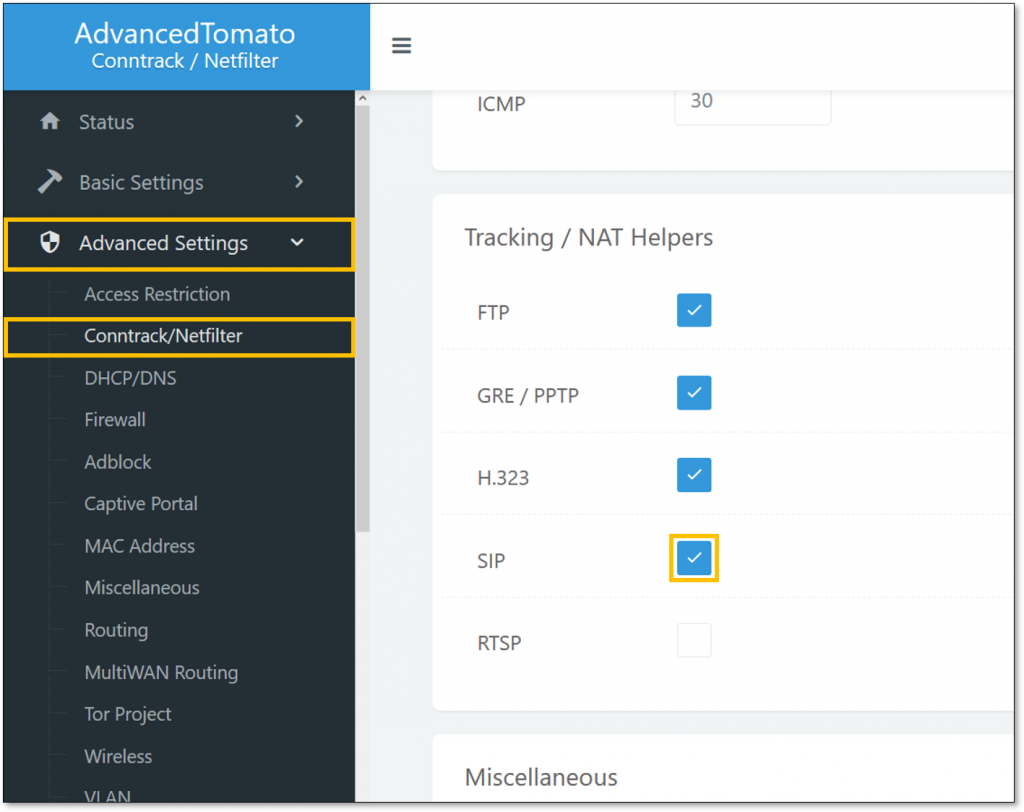 Disabling SIP ALG
For additional assistance, please contact a member of our Amazing Service team by emailing routersetup@nextiva.com. Be sure to include the Nextiva account number and contact information in the subject line.