To register a handset to the base, follow the instructions below:
Press and hold the handset locator button on the side of the KX-TGP600 base unit until the status indicator light flashes red, then release the handset locator button.
Press and hold the right soft key on the KX-TPA60 handset until the screen updates to say Please Wait.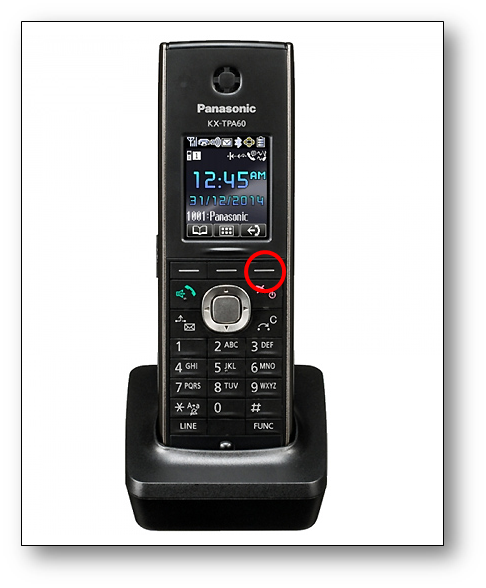 Right Soft Key
After a few seconds, the screen updates again to say Registered, then the home screen appears. The handset number appears in the upper-left corner of the screen.

Once the handset number appears, the handset is connected to the base and is ready to use.