Group Paging is a way for users to page a group of other users via the speakerphone feature on your phone.  This is useful if you need to attract the attention of all employees at once.  Once you set up a group, if you need to deactivate or remove the Group Paging set up, just follow the instructions below.
---
To Add Group Paging in NextOS:
Visit www.nextiva.com, and click Client Login to log in to NextOS.
From the NextOS Home Page, select Voice.
From the Nextiva Voice Admin Dashboard, click Manage in the Locations tile.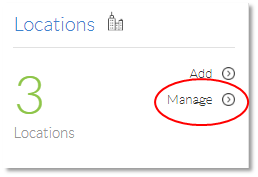 Manage Locations
Hover your cursor over the Location for which you are configuring Group Paging, and click the pencil icon to the right of the Location.

Edit Location
Click the pencil icon next to Group Paging.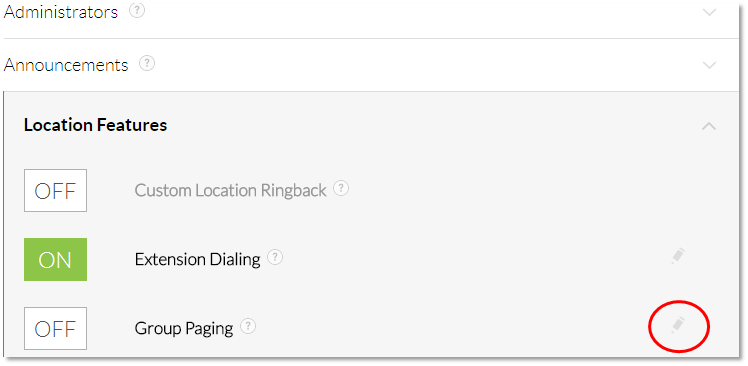 Group Paging Edit
Click the plus (+) sign to add a Paging Group with the following information: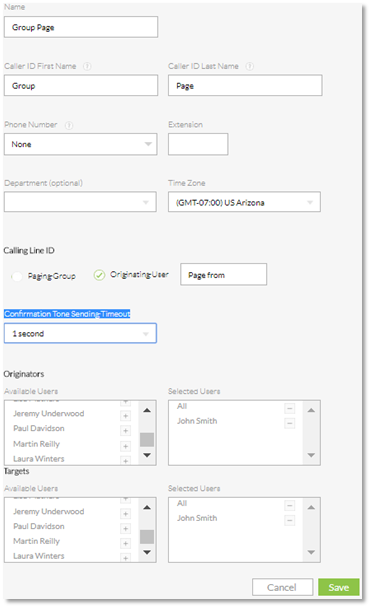 Group Paging Options
Name: Customizable description of the Group being created.
Caller ID First Name: This will appear on the device(s) being paged.
Caller ID Last Name: This will appear on the device(s) being paged.
Phone number: A direct phone number to call to initiate a page to selected users.
Extension: Extension to call to initiate a page to selected users.
Department: Department to assign paging capabilities to.
Calling Line ID: Additional information to display on the device(s) being paged.
Confirmation Tone Sending Timeout: The amount of time, in seconds, for the tone to be heard on the device(s) being paged.
Originators: List of users that can begin the paging process.
Targets: Target points for users that will be paged.
Click Save Criteria. The paging group has now been set up to function with the criteria entered above.
To Initiate a Group Page:
Using Group Page works the same as a regular phone call, except it's just sending a one-way audio page that is auto-answered by the phones in the group. In order to initiate a group page, all you have to do is dial the extension or telephone number that is associated with that group page. There will be a system prompt that says Paging system ready, and after that message finishes playing, you can start speaking and the audio will play through on the targeted phones. On the receiving phones, a system message will play before the page that says Paging.
Important Note: Not all phone models will allow for auto-answer. We have done testing and the Cisco SPA series, Poly phones, Snom phones, and Yealink phones all auto-answer normally. Examples of phones that will not auto-answer are the Cisco 79XX series and the Grandstream GXP series.
Note:  The following phones are incompatible with this feature:
Cisco 7940/7960
Cisco SPA 112
Linksys PAP2T
All Grandstream devices