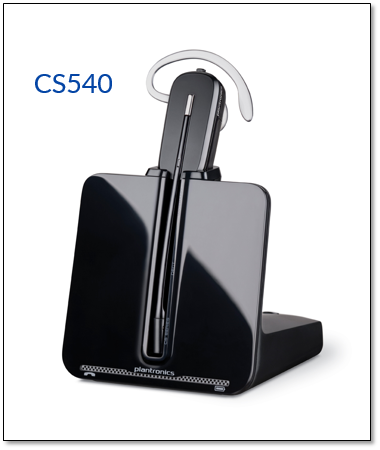 The Plantronics CS540 is the lightest headset on the market. It features a streamlined design and professional performance with a talk time of up to 6 hours. With superior comfort, easy call management, and outstanding audio quality, the CS540 headset is a reliable device for many office and desk-centric workers.
Below is a diagram and instructions explaining how to connect your headset base to a desk phone.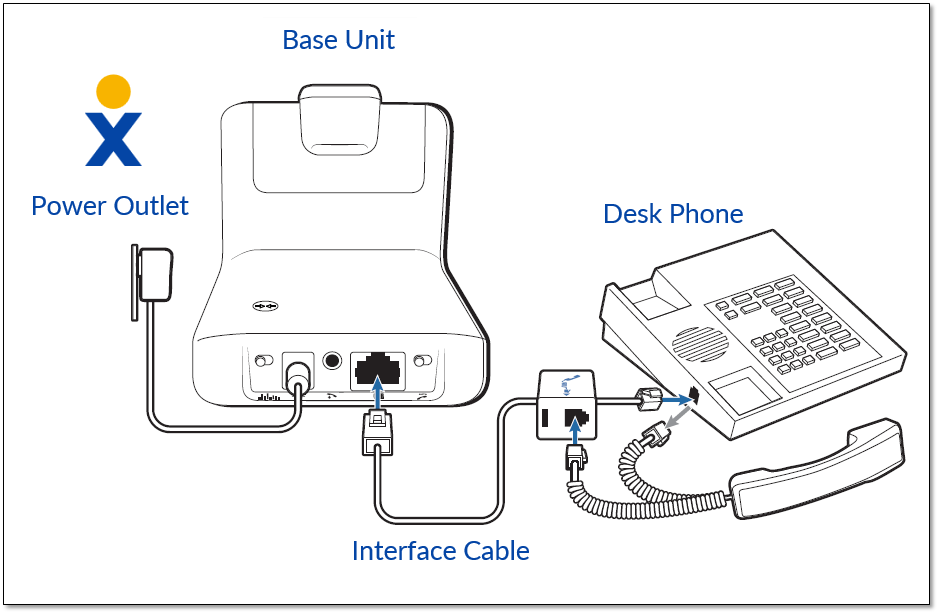 For instructions on setting up your CS500 Series using an Electronic Hook Switch (EHS) click here.
Connect the end of the telephone interface cable to the back of the headset base unit.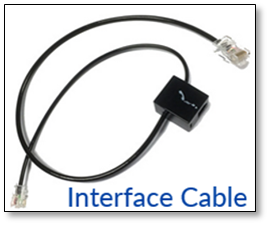 Disconnect the handset cord from the desk phone and insert it into the port on the telephone interface cable.
Connect the telephone interface cable to the handset port on the desk phone.
NOTE: The desk phone and handset will continue to function like normal.
Remove the handset from the cradle.
Press the Call Control button on the headset to hear a dial tone.
Dial a test call from the desk phone. If needed, fine tune the volume with the headset volume controls. You can also adjust the speaking and listening volumes on the desk phone.
NOTE: The minimum recommended separation distance between your desk phone and the headset base unit is 6 inches. Incorrect positioning may cause noise and interference problems that lead to poor audio quality.