It's official: NextCon17 was one for the books! The three-day, sold-out event included information-packed sessions from some of the world's top customer experience leaders, it brought together Nextiva vendors and channel partners and provided the perfect stage for music legend Bret Michaels to rock out!
Just in case you missed it, here are five highlights from day three (in countdown order) –
5. Best-selling business author Mike Michalowicz instructing audience members to sort out their top clients and worst clients and cater to the best.
"So many of us prioritize the bad clients and do everything we can to serve them," he said. "The first step in customer service is determining your best clients and then shifting to serve them even better."
4. Later in his talk, Mike speaking to the importance of following up with customers after they've had a negative experience with your company.
"It is what you do after the incident that matters," he said. "Just because we fixed the problem, doesn't mean it's gone. We should make sure we don't cause other problems. Call your customers back a few days later to make sure the issue is thoroughly and permanently resolved. True customer service happens after the fix."
3. Business expert and CEO of Small Business Edge, Brian Moran, explaining the importance of social media to businesses of every size and in every vertical.
"Think about the 15-20 people who play a significant role in your success and create a spreadsheet with their names on top," he recommended. "Now make columns for LinkedIn, Facebook, Instagram and Twitter. Instead of waking up and checking your social media sites, check theirs each day for six to eight months straight. Engage with them and watch your business grow."
2. Joey Coleman stepped on stage and wowed the audience with his winning tips for for turning any sale into lifelong loyalty and never losing a customer again.
"Somewhere between 20% and 70% of your customers will leave before their one-year anniversary. When customers are leaving this fast in the relationship, we are missing out on the opportunity for them to spend more money with us"
1.Thanks to attendees and speakers using #NextCon17 and purchasing Nextiva's amazing merchandise (who got a holiday sweater and a pair of socks?! Arguably the best combo), Nextiva is now donating $25,000 to Bret Michaels' Life Rocks Foundation!
Thanks for making this year's NextCon a huge success! We can't wait to see you again next year!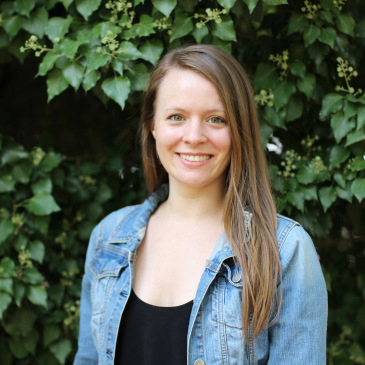 Nicole is the Marketing Communications Manager for Nextiva is passionate about our incredible growth, company culture, and promise of Amazing Service. Outside of marketing, Nicole enjoys cooking easy and healthy recipes, taking care of the office plants, and hanging out with her cat. To get in touch, follow her on LinkedIn and Twitter.