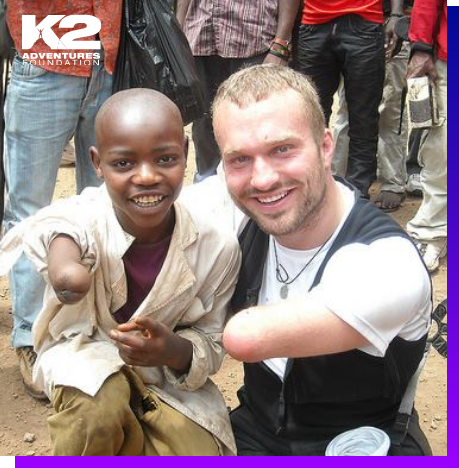 This year's charity: K2 Adventures Foundation
In the eyes of K2 Adventures, "There are no disabilities, only possibilities." This amazing organization is dedicated to serving individuals with life challenges and special needs around the globe with services, support and adaptive equipment that insurance companies often deem "luxury" items. K2 Adventures programs allow participants to live their lives far beyond expectations.
NextCon 2019 Keynote Speaker, Kyle Maynard: A True Inspiration
Using adaptive equipment from K2, Kyle Maynard became the first quadruple amputee to reach the summit of Mount Kilimanjaro. His 10-day ascent raised money and awareness for wounded veterans as well as Tanzanian school children. Upon his return, Kyle won his second ESPY Award for Best Male Athlete with a Disability.