Quickly identify the availability of other team members using Team Presence. Whether a coworker is on a call, using a mobile device, or has made themselves unavailable, access to this knowledge changes the way you communicate.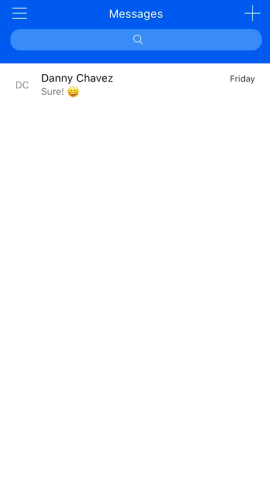 Updating Team Presence
Tap on the current presence and set your availability (Mobile, Away, Busy). When on a mobile version of the App, Team Presence will automatically show "Mobile" to other App Users.
Updating Status Message
Tap What's on Your Mind? > enter a message > Done.
NOTE: Users can choose to share their location automatically or manually.
Updating Profile Picture
Tap on the avatar > Edit > Edit. Choose to Use Camera or upload an Existing Photo. 
Team Presence allows Users within the organization to view the availability of other team members. Users can also upload a profile picture and a personal message to be displayed.