The Nextiva App is a great way for business users to manage their unified communications solution. With the Nextiva App you can use voice, video, instant messaging and presence services from a single device. Users can access their account information and feature settings from their computer, tablet or any supported mobile device. The app is currently available for Windows, macOS, iOS or Android platforms.
Nextiva integrates a feature-rich softphone application with chat functionality, on-net video calling to other Nextiva users, file and screen sharing, as well as Team Presence technology.
NOTE: As a prerequisite, a Pro or Enterprise Business Communication Suite license, an Office Pro Plus or Office Enterprise license, or the Nextiva App add-on is required to use the Nextiva App. For instructions adding licensing, click here or call Nextiva Support.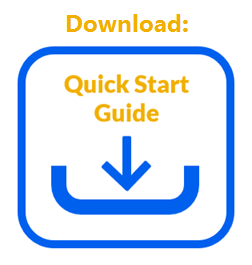 To Set Up the Nextiva App on Android:
NOTE: You must be on Android 4.4 and newer
Go to the

Google Play Store

and search for the keyword "Nextiva".
Select the Nextiva Communications Nextiva App application.
Select the Install button.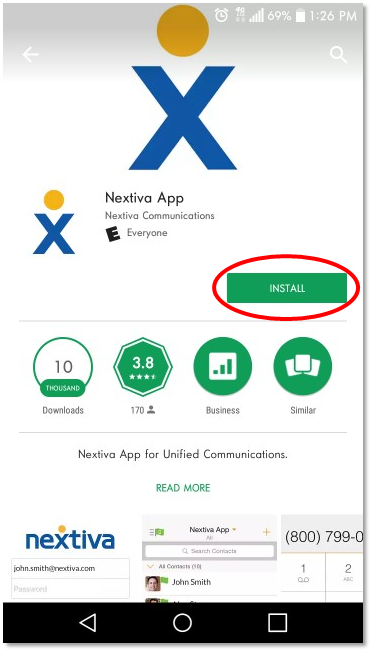 Select Install
The Nextiva App End User License Agreement will populate. Read the contents carefully, and then select Accept in the lower right.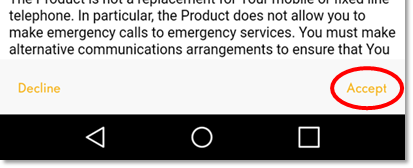 Accept License Agreement
Enter your username and password in the corresponding fields, then select Sign In.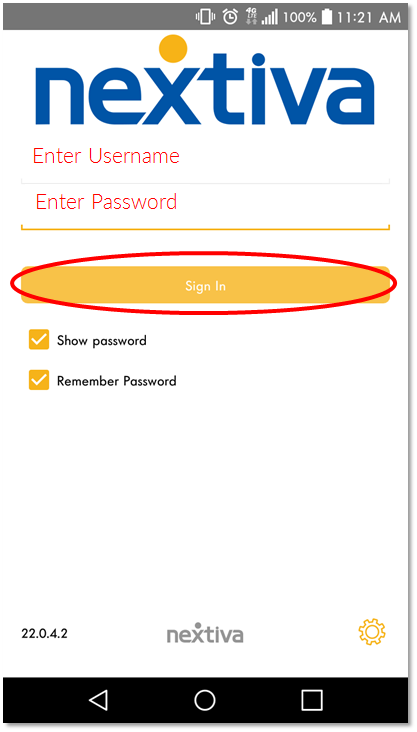 Enter Authentication Details
The next screens will request permissions to access required functions for the Nextiva App to operate successfully. Select OK to accept each request.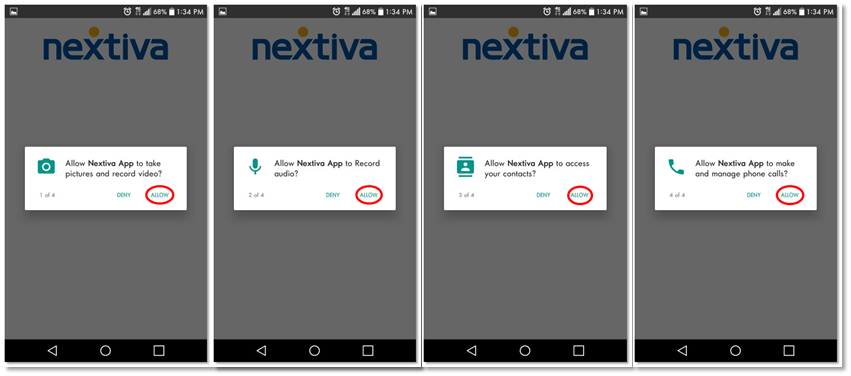 Allow Permissions to Finish Installation
Congratulations! You have installed and logged in to the Nextiva App. You will now be able to initiate individual and group chats, view and share Team Presence, send and receive calls from your business line, and much more.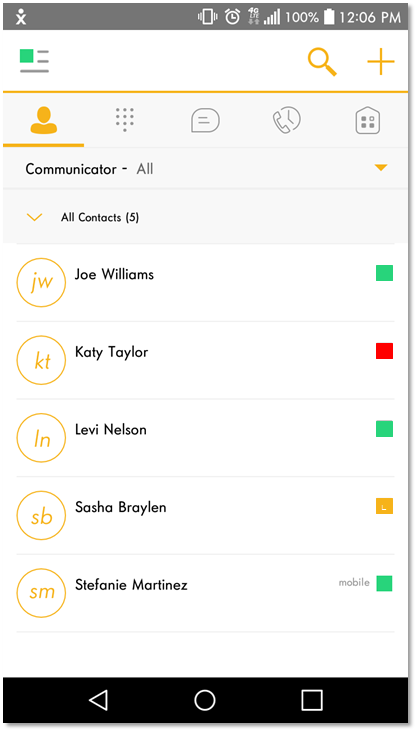 Nextiva App Landing
Not what you see? Click here for the newer version of the Mobile App.