The Nextiva App is the primary access point for business users to manage their unified communications solution. It has never been easier to use voice, video, instant messaging and presence services from a single device. Users can access business phone account information and feature settings from their computer, tablet or any mobile device. The app is supported in Windows, Mac OSC, iOS or Android platforms.
The Nextiva App enables a new level of flexibility and productivity that truly changes the way businesses operate. No longer tied to a control panel interface or required to have system administrators make changes, users can instantly update their communications service from anywhere.
To enable the Nextiva App, a Pro Plus or Enterprise Upgrade must be applied to the user profile. For instructions adding licensing, click here or call Nextiva Support.
---
How do I setup the Nextiva App on my Android?

First, download the Nextiva App for Android from the Google Play Store (Figure 1-1).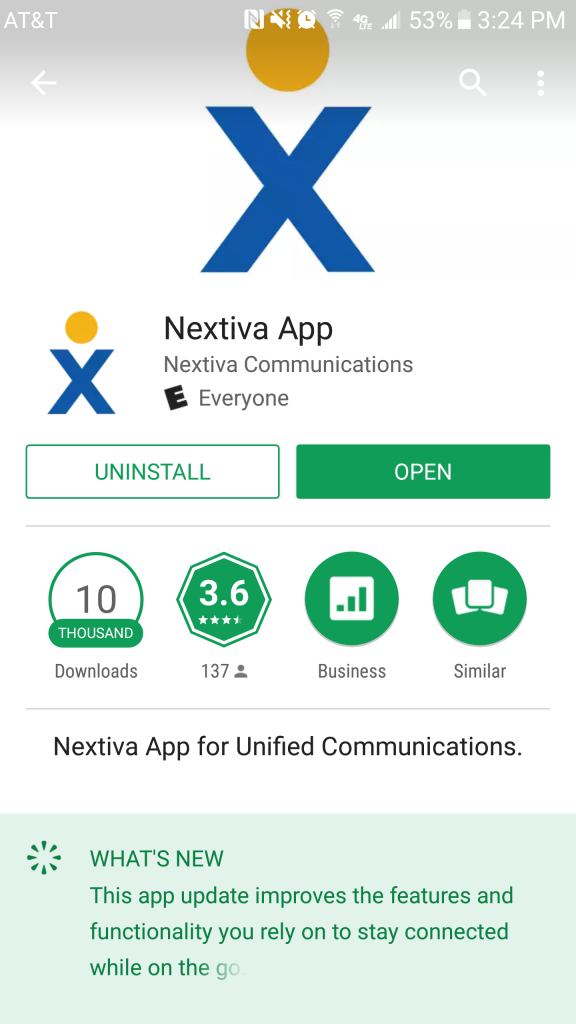 Figure 1-1: Play Store.
Login with your username and password (Figure 1-2). To request a password reset, click here and select Forgot password.
NOTE: If you don't have an App license associated with your user you won't be able to log in.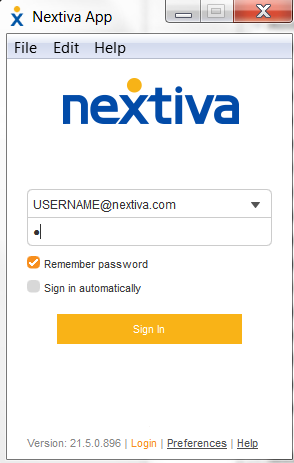 Figure 1-2: Log in Screen.
NOTE: Usernames are case-sensitive.
Here's your main screen and menu options (Figure 1-3):
Figure 1-3: Main Screen.
NOTE: If you would like to sign out of the Nextiva App, please select the Menu option (top-left next to your Team Presence flag) on your Android device, and then select 'Sign Out'. If you do not sign out of the Nextiva App, it will continue to run in the background. This could drain the battery on your phone quicker than normal.
For more information on how to use the Nextiva App and its functionality, please watch the video tutorial below.
To contact our support team please email us at support@nextiva.com, Submit a Ticket, or give us call at 800.285.7995.