How can a business manage its daily staffing schedule? When scheduling meetings, lunches, and breaks for employees, companies want to choose times during the day with the least amount of call traffic to minimize the number of missed opportunities.
The type of business affects the call volume levels at various times throughout the day. For example, an autobody shop would likely receive more calls in the morning. However, credit collectors and telemarketers can reach more people during lunch hours and in the evening.
An excellent way to view call volume levels throughout the day is to look at call activity data. Nextiva Voice Analytics generates reports with easy-to-view charts that capture call activity data over any given period of time. Once businesses identify when they receive or make the least calls, they can determine the best times to schedule meetings, lunches, and breaks for their employees.
During what times of the day does the business receive or make the least number of calls? Companies can view the hourly average of all calls for a given period in Nextiva Voice Analytics.
Visit nextiva.com, and click Client Login to log in.
If logging in from Nextiva Voice (purchased before Dec 2020), select Voice > Analytics.
If logging in from NextOS (purchased after Dec 2020), select Communication > Phone System > Voice Overview > Go to Analytics.
On the Nextiva Voice Analytics Home Page, click the Report tile or select Reporting in the top menu bar.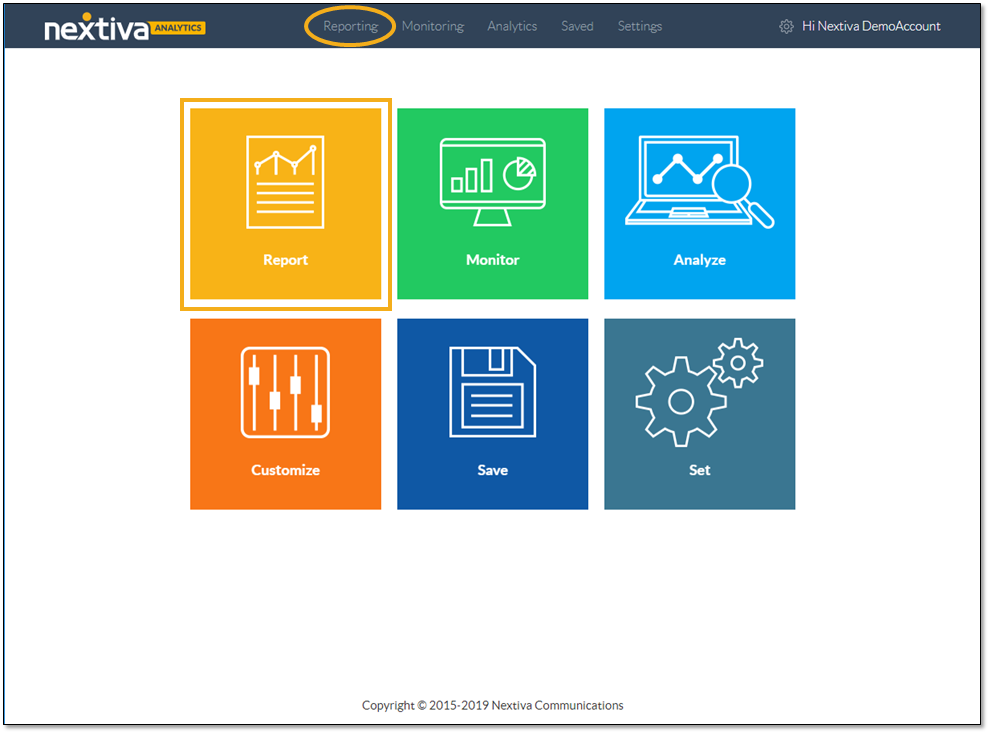 Nextiva Voice Analytics Home Page
On the Summary tab, select the desired time range.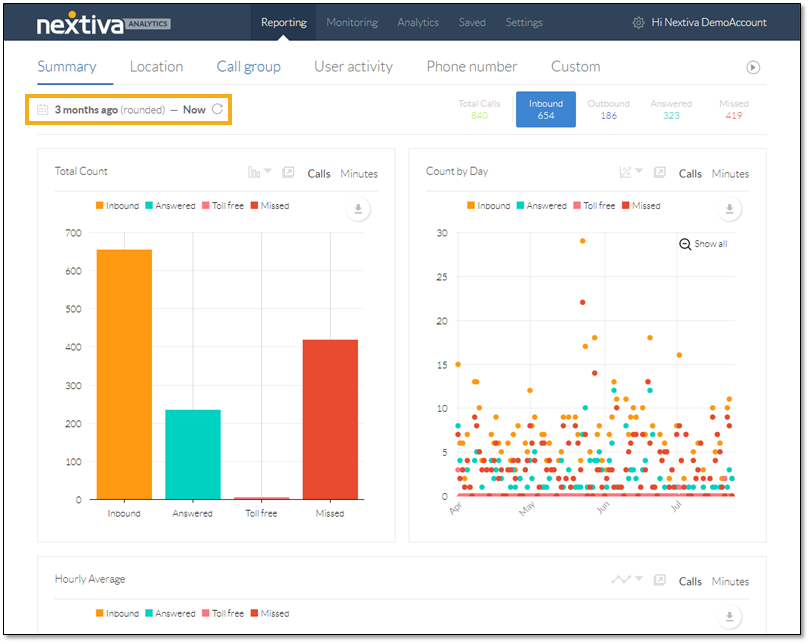 Time Range Selector on the Summary Tab
Click Total Calls to include all calls in the scope of the data.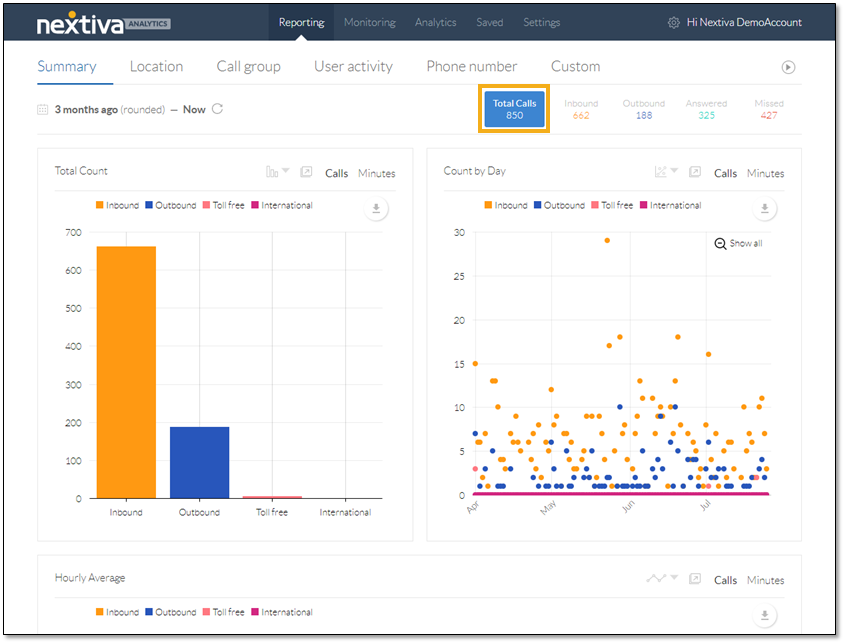 Total Calls Data on the Summary Tab
Scroll down to view the Hourly Average chart.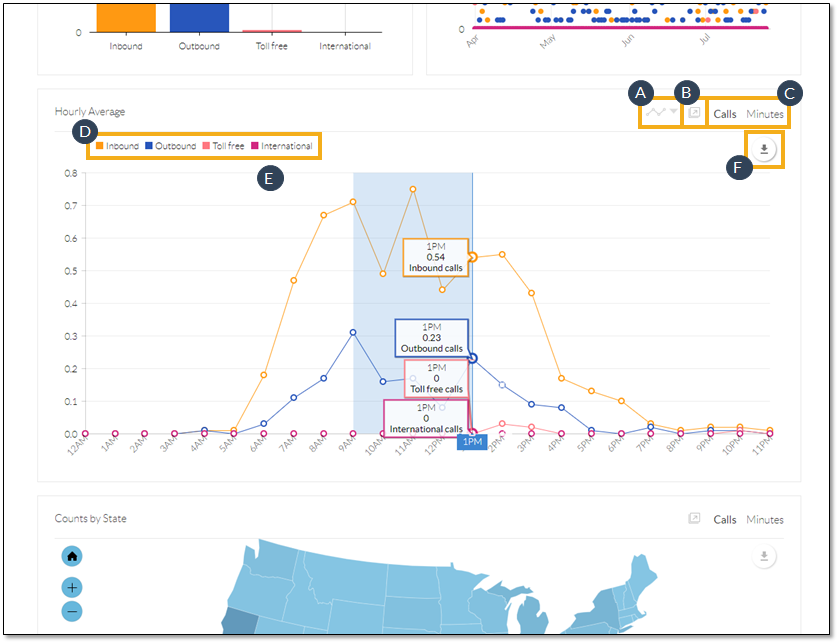 Hourly Average Chart
Users can customize the chart to view the data in ways that are most useful to them. They can even download the chart.
Change the chart type (Line, Column, or Stacked Column).
Pop out the chart to view it in a separate tab or window and to access more details, including the call log.
Display data by the number of calls or by talk time.
Filter the data to display or hide Inbound, Outbound, Toll-Free, and International calls.
Click-and-drag across the chart to highlight a specific portion of the chart for a closer look at the data.
Download the chart to a .pdf file.
Based on the Hourly Average chart above, the company is busiest mid-day.
Related Articles: