All Contacts in an organization that are also on the Nextiva system are pre-loaded into the Directory when first logging into the Nextiva App. The Directory contains all Auto Attendants, Call Centers, Call Groups, and Users that are on the organization's Nextiva system.
Adding a Contact to Favorites allows users to easily communicate with them without having to scroll through the Directory each time.
Adding Favorites:
Tap Favorites, then tap the Plus (+) icon on the top-right corner.
Search the desired Contact, then tap the Contact to add to Favorites. The Contact will automatically appear under Favorites.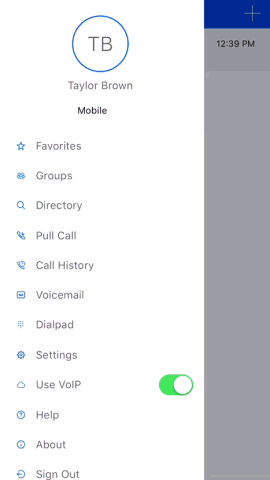 Adding Favorite
NOTE: Users can also tap on any Contact and select Add to favorites under the Contact's profile.
Related Articles: