Nextiva Drive customers can update their billing and security information, and access the Drive portal from the Nextiva Billing Portal.
Log into the Drive Billing portal

HERE

and enter the username and password provided in the welcome email. Select the check box under Password, acknowledging that you have read and accepted the Nextiva Terms & Conditions, and select Log In.
Once you log into the Drive Billing Portal, you will be prompted to change your password, setup a security pin, and answer two security questions.
Password
This is the password to log into the Billing portal.
Enter the password provided in the welcome email in the "Current Password" field.
Enter the new password, make sure the new password is between 6-12 characters, contains at least one digit, one uppercase, and one lowercase character.
Security pin
The security pin authorizes any changes or updates on the account when contacting Nextiva.
Enter pin, must contain four characters
Note: Pin is alphanumeric only
Security Questions
You must answer your Security Question to view your security pin within the Drive Billing Portal.
Select the drop-down and select Question 1 & Question 2.
Answer the Security Questions selected.
Select Continue when completed.
Now you can manage your billing and security information.
Account Profile
Displays your account name and account number (Figure 1-1).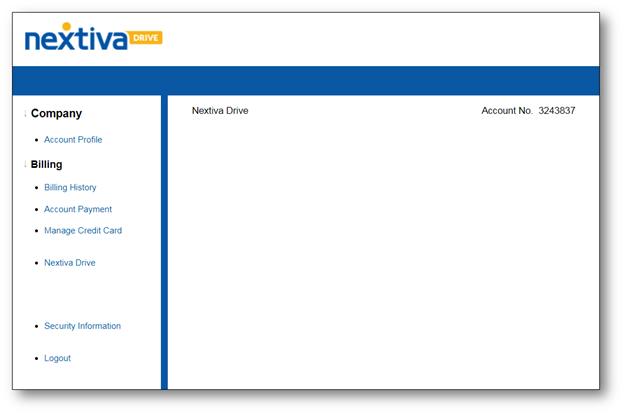 Figure 1-1: Account Profile
Billing History
View all billing history and recent charges for a selected time frame (Figure 1-2).

Figure 1-2: Billing History
Account Payment
View and process your subscription fee payment (Figure 1-3).

Figure 1-3: Account Payment
Manage Credit Card
Update your current credit card and billing address. If you would like to add a new credit card, select Add New Credit Card on the top right corner and fill out all the required information. When completed, select Continue to save your new credit card information (Figure 1-4).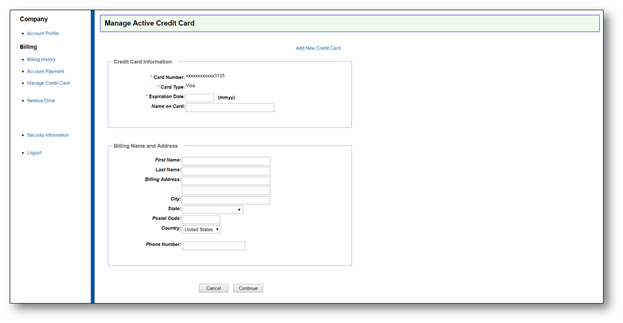 Figure 1-4: Manage Credit Card
Nextiva Drive
Access and manage your Nextiva Drive portal directly (Figure 1-5).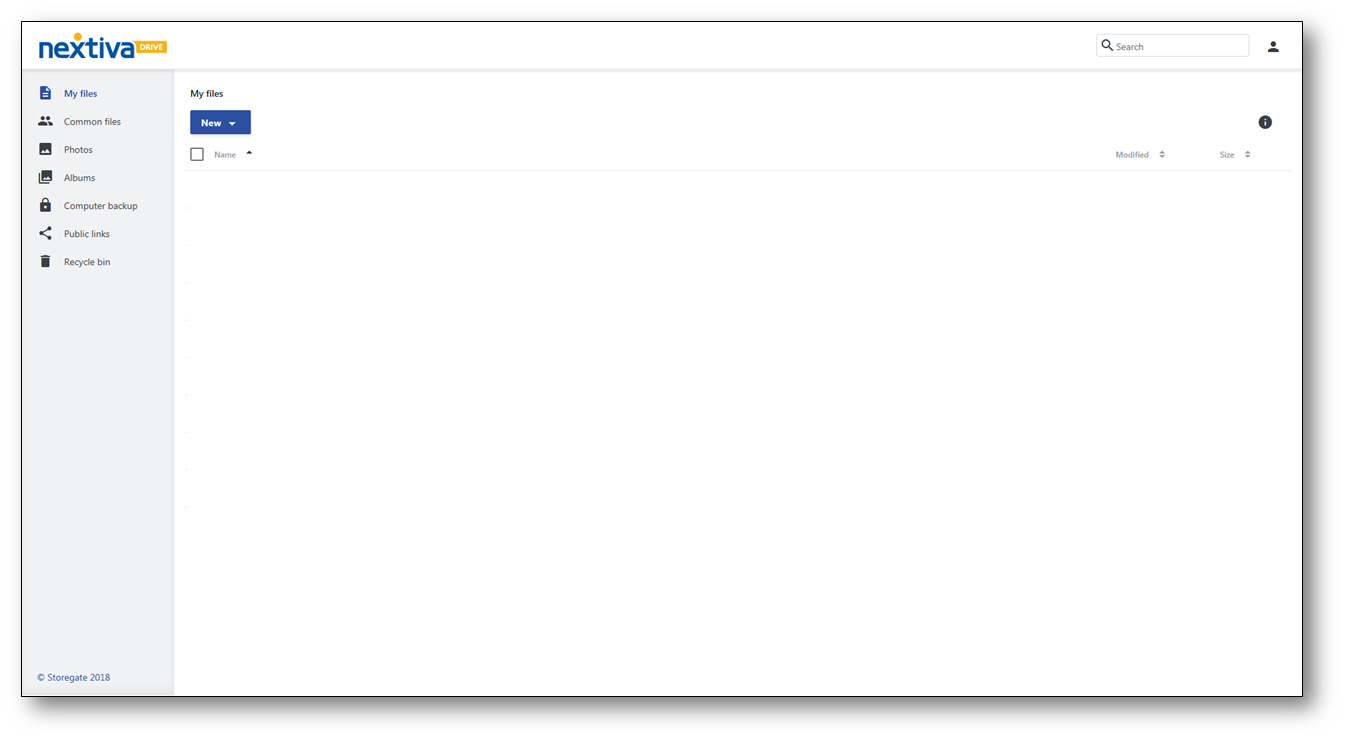 Figure 1-5: Nextiva Drive
Security Information
Update your password, security pin, and security questions. You can also select Forgot Your Pin? at the top left corner to view your Security Pin. You will then be asked to answer your security question and your PIN will then be displayed (Figure 1-6).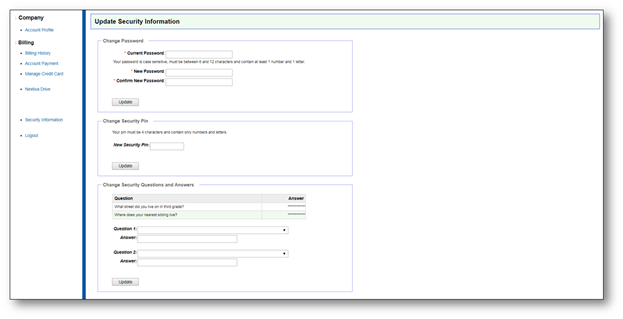 Figure 1-6: Security Information