Customer service is all about communication. But how well are your customer service reps communicating with you, with customers and with each other? If you feel like your customer service is going wrong, try these tips to turn it around.
How Employees Communicate With Customers
Set expectations for customer service employees' communications. This might include "hard" measurements, such as:
Answering phone calls within two rings

Responding to emails within 2 hours

Receiving a certain minimum satisfaction rating from customers
Help ensure customer satisfaction by choosing call center solutions that make it easy to staff efficiently, let you route phone calls based on time of day or callers, and provide automated callbacks.
Your expectations may also include "soft" skills such as:
Positivity. Train reps to stay positive, no matter what. Have them answer the phone with a smile — it will show in their voices. End calls on a positive note by thanking the customer for calling.
Listening. Teach customer service employees to actively listen to customers. Tactics such as repeating or paraphrasing what customers say can show that reps are listening carefully.
Clarifying. Have reps ask as many questions as they need to make sure they fully understand the customer's issue.
Empathizing. Before solving problems, customer service reps should express true empathy with the customer. This goes a long way toward easing customers' frustrations and smoothing the interaction.
How You Communicate With Employees
Provide regular, frequent feedback. Annual performance reviews are no longer enough. Today, employees — especially Millennials and younger generations — want ongoing feedback about their performances.
Be specific. Vague, general praise like "Good job!" isn't really helpful. Instead, say something specific, such as "I really like how you came up with a constructive solution for helping that customer." Also be specific about what employees are doing wrong, and what they should do instead.
Make the positive public. Positive feedback should always be given in public. Be sure to praise employees in front of others — and to share what they're doing right so others can learn from it.
Educate your employees. Communicate changes in your products or services, systems or policies. Provide regular training so your reps are knowledgeable about what your company offers. (Otherwise, how will they answer customers' questions?)
How Employees Communicate With Each Other
Customer service is a job where you learn by doing, so the wisdom of experienced reps can really help "newbies." To promote sharing this wisdom:
Create a knowledge base. Set up a knowledge base in the cloud so your reps can access it as they work. Have reps put answers to common problems in the knowledge base so others can learn from them. A unified communications solution that combines email, phone, instant messaging and conferencing in one place can simplify sharing.
Hold regular meetings. At least once a week, have an all-hands customer service meeting where reps share challenges they faced and suggest solutions for their co-workers' questions. As these meetings generate new solutions, be sure to add them to the knowledge base.
How Customers Communicate With Your Business
Today, customer service is all about choice. Let your customers choose how they want to communicate with your business.
Provide toll-free customer support by phone. This is a no-brainer. Particularly with complex problems or questions, many customers still prefer to speak to a live person. Plus, this provides a personal touch for your business that can set you apart.
Offer online chat. Younger customers often like the simplicity of accessing customer service via chat. It's a quick way to get help with questions, especially for e-commerce companies or those that sell services online.
Make it easy to email. Set up an online contact form that customers can use to email your business. When customer service reps communicate with individual customers, have each rep share his or her email address to be used for further communication.
Scope out social. You don't have to officially provide customer service via social media, but for many customers, reaching out via social media is their natural first response when dealing with businesses. That's why you must monitor your social media channels and respond quickly to any customer service questions or complaints.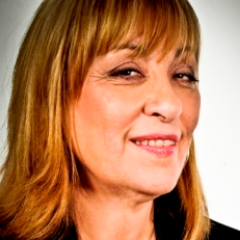 Rieva Lesonsky is CEO of GrowBiz Media, a media and custom content company focusing on small business and entrepreneurship. Email Rieva at rieva@smallbizdaily.com, follow her on Twitter.com/Rieva and visit her website, SmallBizDaily.com, to get the scoop on business trends and sign up for Rieva's free TrendCast reports.