To some business leaders, corporate wellness programs can feel unrelated to your daily operations. At Nextiva, we've long invested in wellness programs to support our team's well-being and strengthen our employee benefits.
Nextiva was recognized as a Healthiest Employer by the Phoenix Business Journal for the fourth consecutive year.
What does it mean to be a 'Healthiest Employer?' There are many perks, benefits, and wellness programs that can earn a company this title, like financial counseling, stress management, and adequate time off.
We've put the top workplace wellness trends to the test. Here's what we've learned.
Why is a wellness program important for remote staff?
Much has changed since the beginning of 2020. Now, companies like us face the challenge of converting wellness programs for remote teams.
The lines between work and personal lives have never been more blurred. With employees working from home, it's critical to take care of their wellbeing. Wellness programs help ward off burnout and fatigue, reduce stress and anxiety, and help employees stay well and avoid getting sick.
Truly, it's to the benefit of all companies to promote wellness in the workplace. In a mental health study, 69% of surveyed employees indicated that COVID is the most stressful time of their professional careers. Nearly two-thirds of workers reported losing at least one hour of productivity each day, with 32% losing more than two hours.
"Working from home has a lot of benefits, including a casual dress code and short commutes. Tradeoffs to working remotely come in the form of not always knowing when to shut down for the day, or sitting in one position for hours at a time," said Lisa Fitch, Nextiva Benefits Manager. "Nextiva supports the health of our employees to combat these challenges through our Live Amazing workplace wellness program and robust benefits."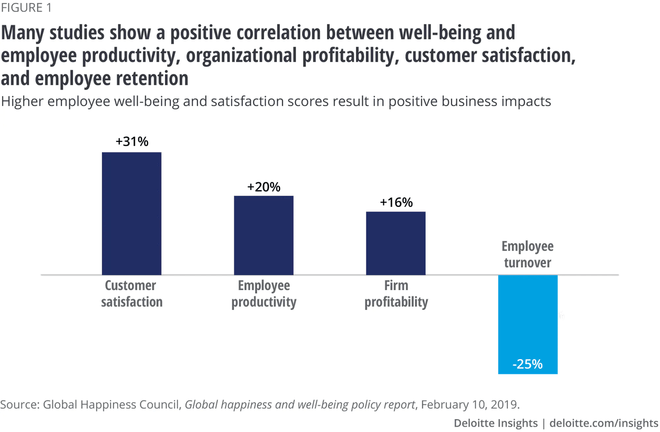 How to adapt your wellness program for remote employees
We can't currently offer chair massages in the office or other in-person wellness benefits. However, we do offer many things to help our team stay healthy and maximize employee engagement.
1. Adapt in-person wellness perks to remote perks
This year, we examined our existing well-being programs to see what could easily be converted to the new normal of working from home.
Mark Green, Nextiva's chief people officer, said, "We have a tight-knit and hardworking team at Nextiva, and we all miss seeing each other in the office. There's no way to really replace the value of spending time together, but we've come up with creative alternatives."
For example, we offer health coaching to our employees to get answers to their wellness-related questions. Topics include how to incorporate exercise into your workday, how to make your favorite meal healthier, and tips for better sleep. The holistic approach of these health coaching sessions has grown to be a part of our company culture.
We moved wellness coaching sessions from in-person to over the phone or via video. Then we increased the number of available employees' health coaching sessions. This way, our team can talk to health coaches more often.
"Working from home can be tough. There are a few things I have taken advantage of to stay healthy and connected during this time," said Abby Field, executive assistant at Nextiva. "I like knowing that I can look forward to talking with our health coach Jaime. She helps me stay on track with my personal wellness goals, like my morning routine, and getting in my steps each day."
"Jaime was incredible in helping me learn how to get the right balance of carbs, fats, and proteins to ensure my workouts went well. This is especially helpful because I had a lot to learn about plant-based protein," said Judy Kimminau, Principal Program Manager. "I get much more out of my workouts and am definitely seeing lots of benefit to my energy, strength, and health."
Many workplace wellness programs aim to reduce physical health risks. It's important to address other facets of employee well-being, too. We've migrated 401(k) coaching and stretch sessions online.
2. Introduce new remote wellness activities
After transferring what we could to virtual experiences, we looked to fill in some gaps. What can we do to increase employee engagement? How can we encourage each other to stay active while it's so easy to sink into the couch?
Since we transitioned to remote work, we introduced many programs to the team.
We started a cycling club on the Strava App. Now, the team shares biking, hiking, running, and walking accomplishments in the club, too.
We hosted a virtual half marathon earlier in October. Our global team tracked their runs and walks on the app to win prizes depending on how fast they completed the distance.
Flowday Friday became a regular occurrence on our calendars. Every Friday, our team enjoys a virtual yoga and meditation class taught by a local instructor.
Our financial counseling has also been a hit. By aggressively tackling debt, this wellness program eases millennials' financial anxiety (and anyone else) amid the pandemic.
These activities don't eat into the workday — they complement it. Taking short breaks throughout the day is essential. These breaks help to maintain physical health while also minimizing turnover and absenteeism.
3. Encourage participation with wellness challenges
Adding a stretch session to the calendar may not be the push someone needs to get up from their desk and move. That's where employee wellness challenges come in.
We've always offered challenges to our team, and this year the challenges went virtual. The first was a "Water, Weight, and Workout" challenge to encourage healthy quarantine habits. Metrics help everyone track performance across the board.
Now, we're right in the middle of our "Be Better Bank" challenge. In this challenge, team members deposit points in their "bank" when they complete wellness activities. They're guaranteed a gift card for every 100 points.
Leverage your team's competitive spirit to make the wellness program successful. Offer incentives, like prizes and bragging rights, to make employee well-being a core part of your company culture.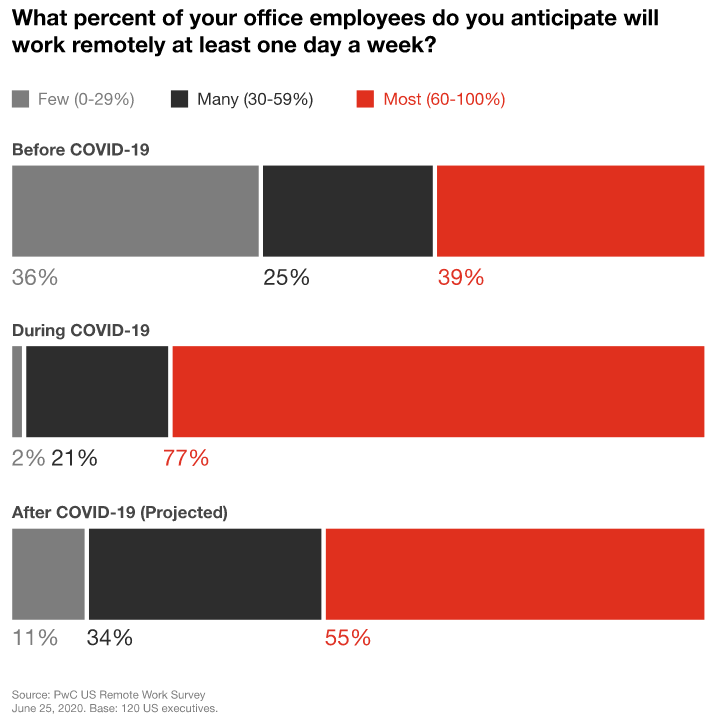 What should a workplace wellness program include?
You can incorporate many components into an award-winning employee wellness program.
Physical health coaching, stretch sessions, virtual yoga, and fun challenges can inspire team members to stay on track.
One critical component of a winning wellness program is health benefits — meaning, health insurance. Over half of U.S. employees reported their health coverage as a significant factor in deciding to stay at a current job.
Even for remote employees, health care has proven to be a core benefit to drive employee retention and employee satisfaction. COVID has magnified its importance for obvious reasons.
With that vital benefit out of the way, here are three key areas that you can't miss.
1. Mental health and wellbeing
Easy access to tools to help with anxiety, depression, and other challenges is more relevant now than ever before.
"Our team in the U.S. has 24/7 access to our comprehensive Employee Assistance Program. It offers resources to promote mindfulness and stress management. Options range from telehealth consultations to text support. These can help to boost emotional fitness and wellbeing," said Lisa Fitch.
While not exactly part of a wellness program, one of our other perks is a discount for Calm, a popular meditation app. This app can reduce stress, encourage better sleep, build resilience, increase focus and creativity, and help you relax.
2. Time off
"It's important to us that our team is able to find their ideal balance between work and personal life. This year, we introduced new enhancements to our paid time off policies for our team in the U.S. These include two extra days off and the transition from PTO to flexible time off. In 2021, we'll begin to offer paid sick leave as a separate accrual. Also, we have a special time-off bank for team members who become ill with COVID. These changes are an expression of the progressive, agile, and amazing company culture we have here at Nextiva," said Mark Green.
Indeed, taking time off work is vital. It helps to promote work-life balance, wards off burnout, and increases employee satisfaction. It also aids team members to be more productive. According to the Harvard Business Review, "taking more vacation results in greater success at work as well as lower stress and more happiness at work and home."
Don't give lip-service. Make it clear that taking time off is encouraged and is a part of their overall compensation. If you don't, burnout can lead to unexpected employee absenteeism and retention issues.
3. Financial wellness programs
An economic study by the Federal Reserve showed that 39% of Americans could not pay a $400 unexpected bill. Despite the improvements since 2013, it's an alarming statistic.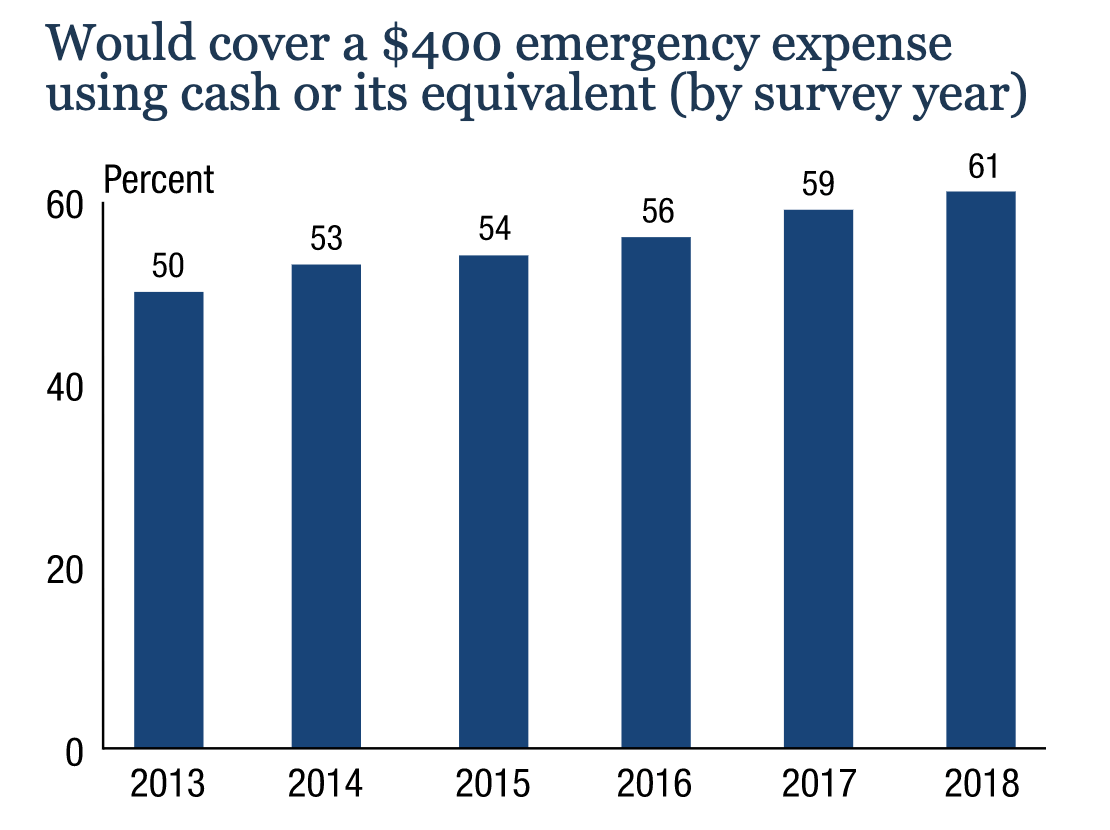 Stress caused by personal financial challenges can impact all aspects of a team member's life. That's why we began to offer Dave Ramsey's financial wellness program SmartDollar to our team in January 2020. The virtual platform includes financial tips on building a budget, getting out of debt, and reaching a savings goal.
The bottom line is that financial coaching works. Our team has paid off over $129,500 in debt and saved over $60,500 since January.
Another perk that moved from in-person to virtual? 401k coaching sessions. Our financial advisor hosts virtual one-on-one sessions to help our team with their 401(k) program, answering any questions from how to get started to how to invest.
Making workplace wellness trends last
Like with any change in our lives, we need to practice to improve. Since the new decade, employers have recognized the importance of work in their team's well-being.
After four years as one of the healthiest employers in Phoenix, we've found that employees enjoy workplace wellness.
Some have shared their achievements on LinkedIn and Instagram, while others have won awards for their progress. This affirms the importance of wellness programs. It's not just a New Year's resolution — it's a measurable improvement to their lives.
We're excited for the time when we can resume our in-person activities, like biometric screening, chair massages, ping pong tournaments, and our annual flag football tournament. In the meantime, we're proud to continuously improve our remote wellness program.