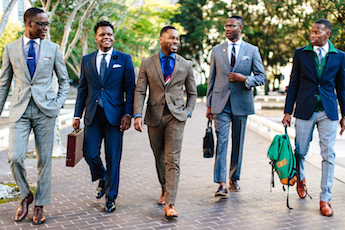 Even though I'm not an accountant, I understand just how important effective accounting and accountants are to running my business successfully. A few years ago, I attended an accounting conference, and I'll admit it: I wasn't very excited about it. I hire accountants because that's not where my natural talents lie.
But there I was, armed with a gallon of high-octane coffee, committed to sitting through what I predicted would be a boring presentation. The featured speaker stepped up to the podium, and I nearly groaned out loud. He was everything I was afraid he'd be: boring suit and matching monotone voice, with a heaping helping of a snooze-worthy Powerpoint. Making numbers interesting ain't easy, and this guy didn't even try.
I made it through the presentation without falling asleep and drooling on my neighbor, and I hightailed it out of the seminar, glad to be gone. You can imagine my dismay when I attended a friend's barbecue a few weeks later and literally bumped into the accountant speaker. Since we were face-to-face (and because he recognized me,) I was stuck. While I was thinking of excuses to escape, he surprised me, though.
He was actually funny. He was relaxed, dressed casually, and he was really interesting. It was like it had been his boring clone making the presentations, because this guy was nothing like he'd been the first time we'd met. We were laughing about a joke he'd told when he said something that simply stunned me. He said, "Man, I hate having to be all professional at work. I wish I could make money just by being myself."
I'm pretty sure I spaced out for a moment as I though about the weight of what he'd just said. He had no idea that he was more compelling, more appealing, and even seemed more trustworthy when he was being himself. By putting on a false front in an attempt to appear professional, the accountant was making himself fit a mold that not only wasn't comfortable for him, but was also unappealing to his clients.
I left that barbecue with two important takeaways. First of all, that guy is now my accountant – the very best I've ever had. Secondly, I realized just how important it is to be brave enough to be our authentic selves. In fact, it's when we give ourselves permission to let our real personalities emerge that we're most likely to find clients who really connect with us, our values, and our big-picture goals.
Now I'm not advising that folks stop showering or litter their sales pitches with dirty jokes, but what I am advising is that we stop trying to pretend to be someone we're not. Let your creativity peek out. Give your quirky sense of humor a chance to brighten your sales presentations. Will everyone get your off-the-wall jokes? Probably not. But the ones who do are more likely to end up as customers for life.
I'm reminded of the wise Dr. Seuss' timeless advice: "Be who you are and say what you feel, because those who mind don't matter and those who matter don't mind." Let your authentic self shine through, and you'll find your best, most loyal customers.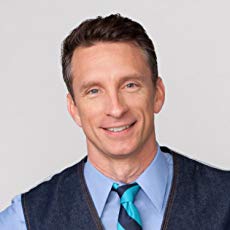 Mike Michalowicz (pronounced mi-KAL-o-wits) started his first business at the age of 24, moving his young family to the only safe place he could afford – a retirement building. With no experience, no contacts and no savings he systematically bootstrapped a multi-million dollar business. Then he did it again. And again. Now he is doing it for other entrepreneurs. Mike is the CEO of Provendus Group, a consulting firm that ignites explosive growth in companies that have plateaued; is a former small business columnist for The Wall Street Journal; is MSNBC's business make-over expert; is a keynote speaker on entrepreneurship; and is the author of the cult classic book, The Toilet Paper Entrepreneur. His newest book, The Pumpkin Plan has already been called "the next E-myth!"