Unified communications as a service—or UCaaS, for those in the industry—is going through a never-before-seen growth explosion that is forcing entrepreneurs, IT executives, and the entire business community to take notice. According to a recent report published by Frost & Sullivan, an independent research and advisory firm that studies growth, the market is expected to experience double-digit growth from now until at least 2023.
Why such robust projections?
1. Growing customer demand

Status quo, fixed communications solutions are no longer acceptable in many businesses. Today's forward-thinking companies want more flexible technology consumption models to support all types of digital transformation projects.
2. The death of old technologies

The report found that premise-based communications are increasingly reaching end of life, forcing business decision makers to look for more up-to-date solutions.
3. Availability of UCaaS

Rewind the clock just 10 years ago and there weren't nearly as many UCaaS solutions as there are today. The increasing availability of these offerings is also fueling growth.
Year-over-year projections

Looking at the UCaaS industry on a macro-level, the Frost & Sullivan report broke down five key market drivers into year-over-year projections and found the following:
– Over the next seven-plus years, businesses will be moving their communications into the cloud as part of digital transformation projects. These projects will be aimed at improving operational efficiencies and creating greater customer value.
– Over the next four-plus years, SMBs will need to leverage advanced technologies to stay competitive. This need will foster demand for outsourced communications technology and help address constraints in IT departments and overall budgets.
– The report found that there will be medium-level impact over the next seven-plus years as it relates to greater selection of hosted IP telephony and UCaaS solutions. This proliferation—in terms of architecture, packaging and pricing—will enable providers to tailor their offerings for various types of businesses and end users.
Nextiva's review

Among the report's key takeaways was a detailed review of Nextiva's UCaaS business cloud communications offerings. The review mentioned several positives about Nextiva, including:
– NextOS, Nextiva's soon-to-be-launched platform, will offer a single, integrated foundation for customer relationships management, chat surveys, email marketing, and advanced analytics. This will help businesses cut down on costs and increase productivity.
– Nextiva places a strong focus on the customer experience and reliability of its services. As the sixth largest UCaaS provider in North America, it stands out among its competition because of its focus on customer service and support.
– As the youngest privately held company among the top 10 North American UCaaS providers, Nextiva employs flexible app development, allowing the company to innovate rapidly and promptly respond to any and all customer needs.
– Nextiva has a strong focus on third-party software integration. This enables Nextiva's customers to deliver a more unified user experience and realize process efficiencies.
Interested in reading the report? You can download this report and the Frost & Sullivan report on the top 10 factors to consider when selecting a cloud communications provider here.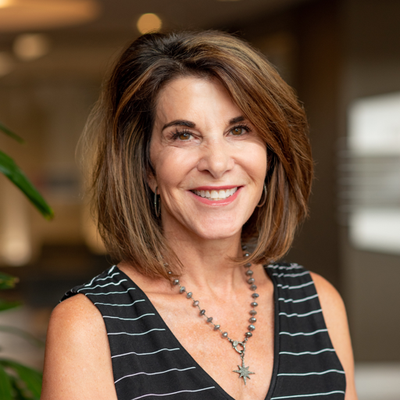 Analyst Relations professional.