With the increasing popularity of business-casual attire, a great business suit is not as effective as it used to be in creating an impression of success. But projecting a successful appearance is still important when you want your business to attract customers and clients, as it creates a feeling of higher comfort and less risk in your potential customers' minds. I mean, who doesn't want to be associated with a successful entrepreneur?
Even if your business doesn't yet have mountains of cash, you can appear prosperous without breaking your bank. Here are a few ways to economically enhance your professional image without misrepresenting your business or yourself.
A Successful First Impression



After a failed attempt at an acting career, Beanie Babies founder Ty Warner became a billionaire by selling stuffed animals. According to legend, he rented a Rolls Royce to drive to sales calls to project a wildly successful image. While we don't recommend following Ty Warner's cues on all of his faking- (Warner is still trying to stay out of jail after admitting to tax fraud), you can borrow his moxy for creating a successful impression.
Creating a successful impression extends not only to your car, but also to your business office. Your business may involve two people working in your basement, but unless your basement resembles the Taj Mahal, you will not impress prospective clients by holding meetings there. Until you have a high-profile address where you can meet with clients, a flexible office solution, such as the choices offered by companies like Regus, can enhance your office image while providing services that you need.
You may decide that a virtual office gives you a prestigious address (complete with a phone number and receptionist support) without having to make a big financial commitment.
One extra word of advice, though: make sure that your impression matches your target customers. If you want to attract eco-friendly customers, don't show up in a Humvee or if you are attracting clients in the pet care industry, showing up in your fur coat is probably counterproductive.
Consider a Website Upgrade



Clients will not flock to your door if your website has a similar production value to a late-night auto insurance commercial. Your website needs to convey a professional image with content that makes search engines place your company toward the top of a search list.
Only you can decide how much help your website needs, but you do not have to spend a fortune to head in the right direction toward a slick website. You can use templates, like those that coordinate with WordPress, to look modern and professional. And of course, don't forget to make your website mobile-friendly, as more and more customers are accessing information from their smartphones.
Do your homework by talking to a number of web development firms. Look for those that use words like "SEO," "interface design" and "regular maintenance." If you hear the word "cool" too often, head for the hills.
Establish Credibility with a Quick PR Blitz



One way to boost your profile is to be featured in the press. Having appeared in print or online publications, television shows and/or on the radio can make you seem bigger than you are.
Leverage any relationships that you have to get some PR placements. If you don't have connections, one cost-efficient strategy is to hire a "pay-to-play" PR firm, which may cost a bit more for a placement, but guarantees their services, instead of you rolling the dice on a monthly retainer fee.
I did precisely this when I was starting out. I hired a firm that put me on a radio tour. Within 45 days' time, I had between 20 and 30 radio appearances that I had made. Since I only listed the appearances (not the dates of) on my website's "press" page, that list looked like I had been a go-to press expert for years.
To get the most out of your PR, highlight where you have been featured on your website, in your marketing materials and even in your email signature line.
Work Pro Bono for the Right Clients



Working for free will not generally add to your success. But there's an exception to this rule: high-profile clients. When you add a big name to your client list, your work is repaid when other big-name clients buy your goods or services. They see your business as a legitimate industry player.
As a bonus, high-profile clients do not have to remain pro bono forever. Do a great job for them the first time, get to know their key decision makers, and you can develop a valuable business relationship in the future.
So, before you hit the big time, act like you are already there and you will be there in no time at all!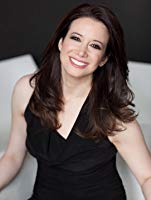 Carol Roth is a radio host on WGN, a CNBC TV contributor, a 'recovering' investment banker & a bestselling author of The Entrepreneur Equation. You can find her on Twitter @CarolJSRoth or at www.CarolRoth.com. She also has an action figure made in her likeness.