What does a small business have to do to create a great customer experience? Do you have to dazzle customers with innovative products, anticipate their every need before they know what it is, or coddle them in a luxurious environment? It's not that hard: According to a recent study by InMoment, the key to a great customer experience is simply satisfaction.
"Satisfaction" is the number-one emotion that creates a positive customer experience and leads to brand loyalty, consumers in the study say. While businesses believe customers want to feel important or be treated as if they are part of something special, customers' real expectations are much easier to meet: They just want businesses to keep their promises.
If satisfaction leads to a positive customer experience—and to lasting loyalty—then what emotions create a negative customer experience? Being disappointed tops the list (cited by 24 percent of consumers), followed by frustration (23 percent) and feeling disrespected (20 percent).
When they feel a business has disappointed them, customers have strong reactions. Consumers in the survey reported feeling "anger," "contempt," "loathing" and "hatred" for businesses that don't live up to their promises. Often, this rage prompts them to swear off doing business with the company altogether. After all, why would anyone do business with a company they can't trust?
Clearly, poor customer experiences have lasting ramifications for your small business. Not only are you likely to lose the individual customer's business, but if he or she posts negative online reviews, poor ratings or social media complaints about your business, it has the potential to cost you many more customers, too.
Customer support is a key factor in a positive customer experience. Customers in the survey say they expect customer service to be personalized. Specifically:
They like customer service reps to know their histories, as well as information such as name, account number, address, etc., so they don't have to repeat the same information to multiple representatives over the course of a call.

They prefer it when customer service reps can suggest solutions tailored to their individual needs.

They appreciate recommendations for new products or services they may not have considered without assistance from the customer service rep.
Whether you handle customer service in-house or outsource it to a call center, here are four ways you can ensure your customer support experience always delivers satisfaction.
Be sure to have enough customer service reps available at any given time. Use data from your history to predict customer service demand; then pull in additional virtual customer service agents as needed to handle overflow calls.

Minimize customer time spent on hold. A customer service solution that offers advanced call routing options and queues customers to the appropriate customer service rep will speed up service and boost satisfaction—and can even eliminate hold time altogether.

Use automated call-back and/or response tools. That way, busy callers can leave a message and get a response later.

Continually monitor your customer service representatives' performance. Assess this data on a regular basis and use it to provide feedback that can improve customer service.
As the InMoment study points out, consumers' expectations aren't excessive. In fact, they're totally reasonable: All they want is to get what you've promised them. Deliver on that promise, and you'll have satisfied customers, long-term customer relationships and a thriving business.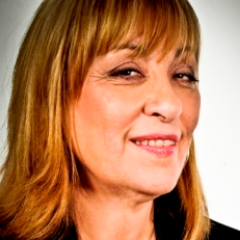 Rieva Lesonsky is CEO of GrowBiz Media, a media and custom content company focusing on small business and entrepreneurship. Email Rieva at rieva@smallbizdaily.com, follow her on Twitter.com/Rieva and visit her website, SmallBizDaily.com, to get the scoop on business trends and sign up for Rieva's free TrendCast reports.