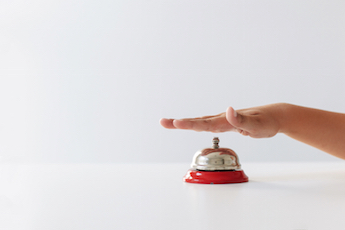 What can your small business learn from the best of the best?
StellaService's list of the online retailers with the best customer service is out, and for the second quarter in a row, L.L. Bean is the top-rated company. L.L. Bean ranked in the top 10 for four out of five customer service areas that StellaService ranks: phone, email, chat and returns.
Apparently, speed is of the essence when it comes to customer service. When calling by phone, StellaService analysts were able to connect to a live L.L. Bean customer service representative in less than 30 seconds. When emailing, analysts received responses from Bean reps in slightly over an hour on average.
That's a huge advantage, considering that just 10 percent of companies in L.L. Bean's industry connect callers to reps in the same timeframe; at three out of 10 companies, it takes more than two minutes to reach a live person by phone. And when it comes to email, four out of 10 companies took more than 12 hours to respond.
How to ensure your company responds quickly to customer service contacts:
Staff adequately. Reviewing historical sales trends will help you identify periods when you're likely to need more customer service reps due to higher than average sales.
Watch weather. If delivery of your company's product or service is likely to be affected by severe weather, keep an eye on forecasts 10 days out so you can staff and prepare accordingly. It is also smart to have a backup plan for what you'll do if your own location is affected. Can your customer service reps work remotely? That way, you won't face the double whammy of angry customers and a short-staffed customer service department. Using cloud-based communications makes it easy to handle customer service calls, no matter where your reps are.
Take advantage of technology. Features like auto-attendants, greetings, and announcements guide callers to the correct department. Routing and queue delivery systems can also be used to ensure that callers don't wait too long on hold. With the right technology, you can even prioritize calls on hold to make sure they get answered quickly.
Set goals and track results. If your call hold times are currently unacceptable, set realistic goals for improvement. Reward customer service reps for attaining these benchmarks, then continue to challenge them with higher standards while still enabling them to deliver great service.

Consider implementing live chat. StellaService reports that in 2015, 16 major retailers added live chat to their websites, while four major retailers stopped offering customer service support via email. Live chat offers faster response times than email, which keeps customers happy. In addition, chat enables you to provide proactive customer service by answering customer questions before the sale is ever made.
Take these steps, and you just might find your customer service topping your customers' personal "best" lists.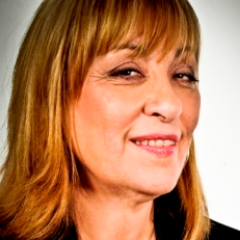 Rieva Lesonsky is CEO of GrowBiz Media, a media and custom content company focusing on small business and entrepreneurship. Email Rieva at rieva@smallbizdaily.com, follow her on Twitter.com/Rieva and visit her website, SmallBizDaily.com, to get the scoop on business trends and sign up for Rieva's free TrendCast reports.