In today's fast-paced work environment, customer service is a top priority for every company. No matter the time of day or circumstance, providing excellent and timely service is a constant pillar of success.
Let's talk about the Auto Attendant. It is a super helpful tool for your business if you want timely service, convenience, and professionalism for your customers — and who doesn't want that?
Auto Attendants provide a menu of options to a caller to connect them to various departments, increasing efficiency and helping to ensure they reach the correct person directly.
Companies can set up a menu of customizable options that are provided to the customer when they call your business. It's common for the menu to be separated by departments (for sales, press 1; for customer service, press 2, etc.), extensions are linked to the menu options, and when callers select one of them, they are automatically transferred to the extension that puts them in touch with the appropriate contact.
Let's explore how to use auto attendants to maintain mutually-beneficial relationships with customers.
Point Sebago
Point Sebago, a camping resort in Maine, uses it to differentiate their departments so their guests can receive assistance in a timely manner, 24/7. The resort prides itself on their excellent service by providing an unparalleled guest experience in all aspects including reservations, activities, entertainment, food, and more.
"Our only team that works 24 hours a day is security, so when people call after hours, they are now routed through our Auto Attendant to the security department,"

— Bob McDonald, IT Administrator at Point Sebago
When customers called Point Sebago before they switched to Nextiva, they would get answering machines; but now with the Auto Attendant, guests can get in touch with a real person anytime.
The Auto Attendant also helps employees be more productive, as they don't have to manually transfer each call that comes in. Patrons are automatically sent to one of the Call Groups that contact different sectors of the resort including reservations, food service, and security.
Adams Publishing Group
Adams Publishing Group is a conglomerate of small community newspapers with offices across the United States. APG Media of Chesapeake is a regional company under the Adams Publishing Group umbrella, and has 15 physical offices producing 33 publications in Maryland, Virginia, and Washington D.C.
APG Media of Chesapeake utilizes the Auto Attendant feature so reporters don't have to give out their personal phone numbers, and the company therefore remains in control of the relationships they form.
"Our reporters only give out their main number that is in the Nextiva system so we don't have to worry about losing touch if a staff member leaves the company or is unavailable," said David Alltop, Regional IT/Pagination Director, APG. "We now have complete control of phones, contacts, and how our staff is being reached."
Multiple members of the team at APG have access to the back-end admin and user portals so they can make changes to the system and monitor lines.
Alltop said the staff loves Nextiva because they can adjust Auto Attendants, call flow, and more in a few clicks. In addition, Nextiva offers professional recording services for customers who would like to maintain consistency with their menu for Auto Attendant or messages, which APG uses.
"It's great that we can have Nextiva record all our Auto Attendant messages. We sound professional and uniform in all our recordings now."
88.7 The Bridge
88.7 The Bridge is a Christian radio station in Milford, Delaware, serving Delaware, Maryland, Virginia, and Southern New Jersey. Auto Attendants were helpful for them when they had their spring fundraiser, an important part of their business since they rely on donations from customers. The fundraiser is also their busiest time for phone calls.
"The difference between the most recent fundraiser using Nextiva and our previous fundraisers with Verizon was huge! Everything ran so smoothly, and we were able to do it all ourselves," said Andrew Jackson, Director of Marketing at The Bridge.

"The NextOS portal is great for us! We wanted to change the Auto Attendants to a different message during the fundraiser, and it was simple to do so." They were able to put different messaging on a schedule, so they didn't have to manually change it. In addition, APG set up their own Call Groups and configured Call Forwarding settings too.

"Nextiva has been so reliable, and it is great to have what used to be one of our most stressful times, worry free!"
Auto Attendant is just one feature that can help organize and streamline businesses' customer service model to provide excellent service.
Learn more about the Auto Attendant here.
More: 
How an Auto Attendant For Your VoIP Can Help Your Business
3 Benefits of Using Auto Attendants for Your Business Communication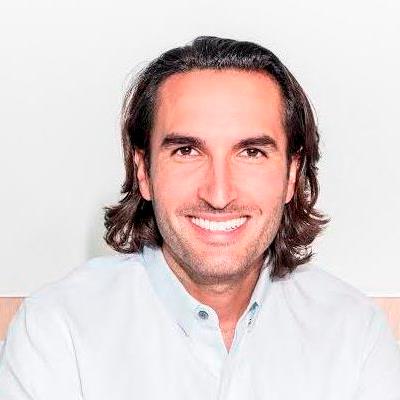 Yaniv Masjedi serves as Nextiva's CMO. An avid reader and lover of all things marketing, leadership, and personal growth, Yaniv is obsessed with creating strategies that drive awareness, strengthen brands, and create customer-centric culture. To get in touch, follow Yaniv on LinkedIn.