Data is extremely valuable to all marketers, especially if you want/need to track the performance of your campaigns. My team and I use it to track, manage, and measure the impact we're having on various areas of the business, including sales, support, retention, and overall growth. I'd be lost without it, which is why I consider analytics to be an essential part of my marketing toolset.
Data can reveal an incredible amount of information to drive marketing campaigns in one direction or another. But you can't just look at one data set; it's important to look at data from all areas, including inbound calls, talk time, website traffic, social media engagement, CPCs, etc. in order to get a holistic understanding of the activity marketing is generating for the company. I pay close attention to the trends this data reveals so we can make quick and informed decisions to ensure our success.
There is one type of data that doesn't get enough attention in marketing these days, and that is call data. Like many companies, we use different phone numbers for campaigns and media. While you can make do with basic reports, there's so much more insight about your company's marketing efforts you could be getting from your call data.
Here are five ways that I use the data that Nextiva Analytics provides on our call activity to help manage our marketing campaigns:
1. Track Phone Number Performance
Nextiva's cloud communications tools make it easy to assign a specific phone number or group of numbers to a marketing campaign. I then use Nextiva Analytics to track the performance of these phone numbers to see how many inbound calls we're receiving, the length of the call duration, and other call metrics. These numbers give me the ability to gauge the performance of campaigns tied to certain phone numbers.
2. Sales Team Performance
In addition to tracking our marketing campaigns, Nextiva Analytics gives me easy access to our sales team's call data. This is vital to my department's operations; our campaigns are built to boost sales, and without knowing their metrics and performance, we would be in the dark. Analytics gives me quick numbers to see overall talk time, number of inbound and outbound calls, and average call duration over a given amount of time, which then provides guidance for our current and future marketing endeavors.
3. Use Custom Dashboards
The custom dashboard feature within Nextiva Analytics allows me to easily see the custom reports, call thresholds, and gamification screens I need all on one page. I can choose which reports and thresholds I want to see at one time to get a holistic view of a campaign. I also customize my dashboards to display the results of current marketing campaigns side-by-side with sales reports to keep a pulse on our performance.
4. Location-based Data
Nextiva Analytics makes it very simple to segment data, including the ability to isolate different regions of the country via the map on the Summary page. This shows where calls are coming from throughout the U.S. for our various marketing campaigns so that I can identify hot spots. From here, advertising and lead generation efforts can be amped up to target different geographic areas to accomplish our goals of the moment, whether that's to increase leads, boost awareness, or share information about an upcoming event.
5. Wallboards
The wallboards in Nextiva Analytics enable me to monitor specific call metrics for the organization right from my computer. This is a key feature as I can keep tabs on my team and company performance from my desk, while in a meeting, or on the go.
Analytics has become a core tool in my day-to-day operations of our marketing department. It provides invaluable insight that we wouldn't otherwise have access to, which in turn allows me to ensure my team is performing to their full potential.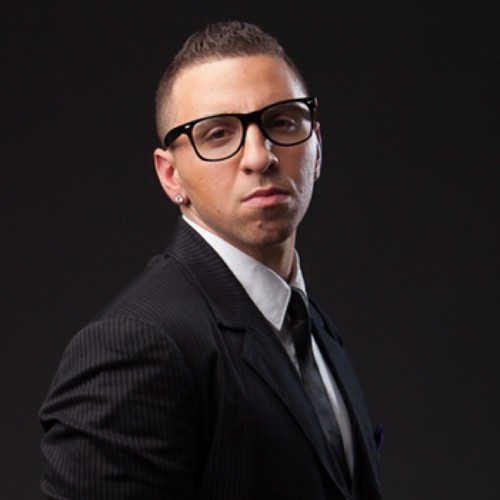 Gaetano DiNardi is the Director of Demand Generation at Nextiva and has a track record of success working with brands like Major League Baseball, Pipedrive, Sales Hacker and Outreach.io. Outside of marketing, Gaetano is an accomplished music producer and songwriter - he's worked with major artists like Fat Joe, Shaggy and loves making music to stay turbocharged. To get in touch, follow him on LinkedIn.