In this 24/7 instant gratification world of the Internet, customers with questions are too impatient to wait on the phone or for a reply through email for their answer. It is also expensive for small businesses to staff this function so customers can receive a reply quickly. Instead, customers would much rather use web self service and watch a short one minute video to get their answer. Ultimately, this will decrease company service costs while increasing customer satisfaction.
Successful small business owners use videos effectively in three areas:
Pre Sale

. These videos show how their product can be used. Studies prove that a video showing it in a real life situation by customers increases the purchase rate. The video answers the most important question: "But, how does it really work?" Photos and descriptions are not nearly as effective. FibreGlast, a commercial distributor does this very well.

Post Sale Q & A

. Using video to demonstrate common installation questions others have experienced will not only minimize calls to the company, but will relieve customer frustration. Photos and descriptive are not nearly as effective. It is critical to be preemptive here and post videos before customers voice their concerns. This feature from Amazon is very popular.

One on One Replies to Customers. This is a perfect way to build a more personal relationship with a customer. It can be as easy as a 15 second recording from a desk cam where an employee thanks a customer for calling or posting a comment. The key is to mention the customer by name and the specific issue that was identified. The video should then be posted on social media so other customers and prospects can see the brand promise in action. A link can then be sent to the customer with thanks. Here is an example from Nextiva.

​
These videos can be created by the employees, but customers should also be encouraged to submit their own versions. Companies testing their products could never dream of all the ways their products could be used or issues that might eventually come up. Videos submitted by real customers using products in their environment are a very powerful testimonial. 87% of customers check reviews before completing their purchase.
—————————–
Barry Moltz gets small businesses unstuck. He is a small business motivational speaker, writer, and radio host. Barry can be found at www.barrymoltz.com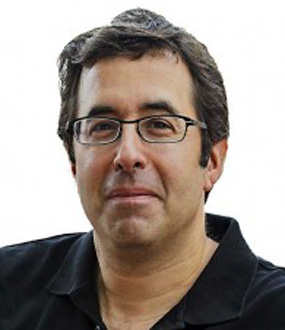 Barry Moltz helps small businesses get unstuck. He applies simple, strategic steps to facilitate change.
Barry has founded and run small businesses with a great deal of success and failure for more than 20 years. He is a small business speaker, radio host and author of four books. As a member of the Entrepreneurship Hall of Fame, he has spoken to audiences of up to 20,000 people. He is a regular guest on business radio and cable TV programming.