In my last company, I ran a mail-order technical software company that needed a processing system to accommodate our growth. At the time, the upfront investment was $100,000 in hardware, a dedicated IT person, and a six-month migration process. Unfortunately, after spending this time and money, there was no guarantee that it would work for the company.
Fifteen years later, cloud-based tools have changed everything and companies have come full circle by utilizing the computing power of data in the cloud. Cloud-based tools allow small business owners to match monthly expenses to incoming revenue. This is critical since many businesses get in early trouble when their upfront capital investments and fixed expenses are too high for their current level of sales. These big investments become disastrous for a small company and take capital that needs to go toward their growth.
Fortunately, the cloud now allows small business owners to vary their expenses by paying for only what they need. Typically, there are no long-term contracts or requirements to get set up with cloud-based services. In fact, small businesses use these sophisticated tools to compete against larger companies.
The advantages of having a cloud-based communication system for every small business include:
Work as people do. Traditional software applications used to be licensed to single devices. Remote tools and apps allow people to work on all of their devices from anywhere. For example, I can not only use Microsoft Office 365 and all my own data on the desktop in my office, but also on my laptop, tablet, and smartphone.
Work anywhere and anytime. With applications on all devices, small business owners can get calls routed using providers like Nextiva on the same number whether they are at work, traveling or at home. Communication with and transferring between on-premises and virtual teams seem identical to every caller.
Collaboration across the company. A remote workforce can work on tasks together even if they are not in the same location. Critical data intelligence for the company no longer exists on one individual's computer but is stored in the cloud so key managers can get to the information if an employee leaves the company.
Analytics means better performance. Get information on how many calls are in the queue, how long customers are waiting, and how many abandoned calls there are. Analytics from partners like Nextiva give managers the information to make appropriate staffing changes to accommodate the workload.
Tax-deductible. Paying for the applications monthly can also lower a company's taxes because it becomes an operational expense rather than a capital one amortized over time.
Securely backed up. Almost half of all hackers target small businesses. Storing data in the cloud means its back up for when quick recovery is needed.
Get the latest software. No need to fall behind and not take advantage of the latest features for a company. Cloud-based partners give everyone access to the best technology when it becomes available. With a phone system for remote teams, you can make changes instantly and not meddle with hardware or testing.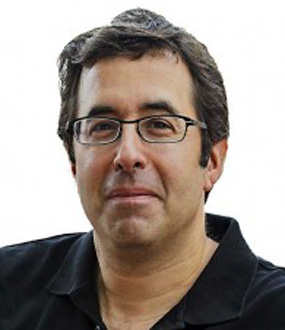 Barry Moltz helps small businesses get unstuck. He applies simple, strategic steps to facilitate change.
Barry has founded and run small businesses with a great deal of success and failure for more than 20 years. He is a small business speaker, radio host and author of four books. As a member of the Entrepreneurship Hall of Fame, he has spoken to audiences of up to 20,000 people. He is a regular guest on business radio and cable TV programming.