Marketing that evokes an emotional response is much more effective than marketing that simply states facts.  Think of a viral campaign you have recently seen; chances are, it made you feel some sort of emotion, from joy, to anger, to surprise.  This is great knowledge to apply to all of the marketing content your company produces, but it especially important to consider when creating your company's social media campaigns so that your message resonates with your audience.  Which emotions are the best to target?  Here are some of the most effective strategies:
Make Them Proud
Especially in social media, pride is an extremely important emotion.  Each Like, Share, Favorite, etc. is a reflection of what each user wants to share with the public, and is creating a sense of pride for themselves.  It may not be an obvious choice to create posts that would elicit pride, but they can be very effective.  For example, sharing posts about your company giving back to the community will make people feel proud of supporting it, and they are more likely to share that content with their friends.  Social media users will always want to feel like they are part of a group and a part of something larger than themselves, so posts that elicit this feeling are likely to be popular.
Share a Smile
There are many types of content that can elicit joy, from a photo of a cute animal, to a video of a funny dance.  No matter its form, happiness is a universal and powerful emotion that binds people together.  If your content makes people smile or laugh out loud, they are likely to show their friends. If you think of the most recent viral videos you have seen, it's likely that they made you laugh, and that is why the memory and positive feeling you experienced has stuck with you.  Create content that prompts happiness so that feeling will also be associated with your company.
Be Thought-Provoking
It can be scary to take a stance on possibly controversial topics, but it is a surefire way to get a conversation started.  Plus, your audience looks to you to be a subject matter expert in whatever you do.  Take a firm position when offering your opinion on related materials, cite your sources, and see what happens.  Of course, do not start political debates if you own a spa; only cover topics that are related to your business, such as what procedures are the biggest bang for your buck.  If you cover a unique subject or have an unusual take on a common problem, people will pay attention, whether they agree or disagree.  Get your audience thinking about your line of business and where they stand.
No matter how clear your fact-based posts may be, people still make decisions based on their emotions.  If you are looking to create content that is consistently shared and appreciated, choose subjects and ways to present them that appeal to people's emotional sides.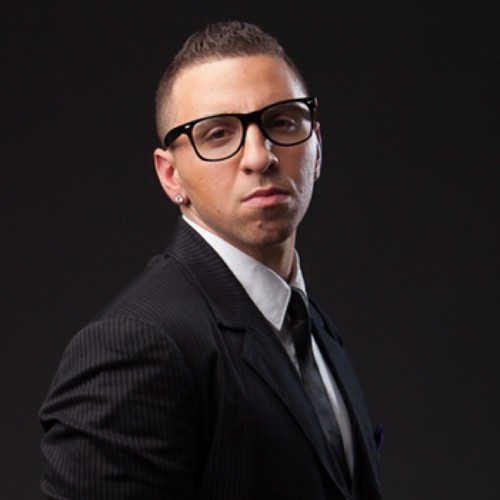 Gaetano DiNardi is the Director of Demand Generation at Nextiva and has a track record of success working with brands like Major League Baseball, Pipedrive, Sales Hacker and Outreach.io. Outside of marketing, Gaetano is an accomplished music producer and songwriter – he's worked with major artists like Fat Joe, Shaggy and loves making music to stay turbocharged. To get in touch, follow him on LinkedIn.