When most people think of the new year, they picture a fresh start and clean slate for themselves – a chance to conquer new goals and leave any negativity behind. Unfortunately for over half a million homeless Americans, seeing a new year as a new start can be rather difficult. However, thanks to amazing organizations like UMOM New Day Centers who provide shelter and solutions to help those facing homelessness get back on their feet, there is hope for many to have a fresh start.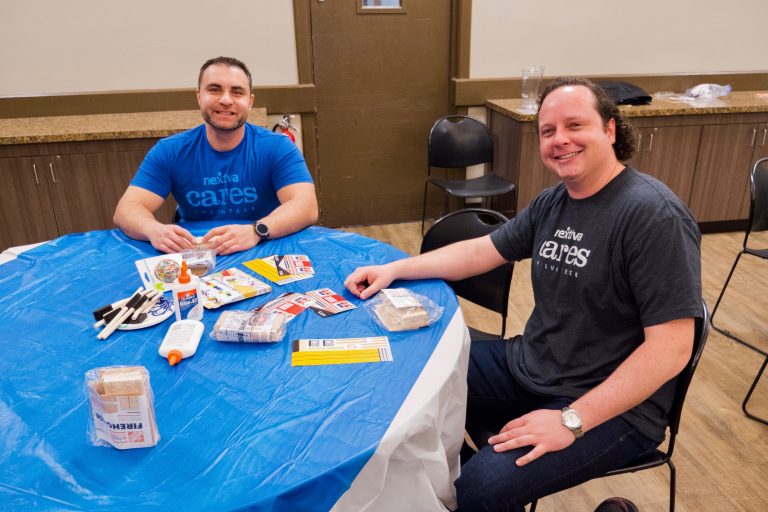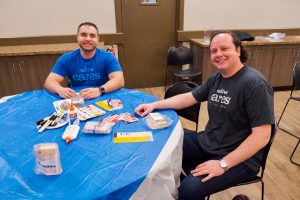 Nextiva Cares kicked off the new year with an incredible hands-on volunteer event with UMOM New Day Centers in Phoenix, AZ. Seventeen volunteers spent a fun-filled hour working one-on-one decorating toy banks with many children living in UMOM's shelter. Together, we worked on building the banks, painting and decorating them, and even adding some coins to give the kiddos a start on their savings.
Charlie Wilkinson, A Nextiva Content Developer, attended the event and had a great time working with the children. In Wilkinson's words,
It was so much fun to volunteer with UMOM and spend time with the kids that they work with. The moment we started meeting them and spending time with them, all of our focus was on making genuine, sincere connections. My favorite parts included the laughter, the smiles, and the mess from all the paint! A truly rewarding experience I expect to repeat in the future.
The Nextiva Cares team had a great time spreading love and happiness around, and showing the kids at UMOM that people truly care about them! In addition to our hands-on volunteer event, Nextiva Cares also pledged to donate $6,500 to UMOM's Shelter Services program, benefitting 150 families on UMOM's waiting list, and focusing on bringing them to the next step of independence in 77 days or less. We are proud to partner with UMOM and make a difference in our local community. With UMOM's incredible resources and generous donors and volunteers, we can fight and bring an end to homelessness in Phoenix.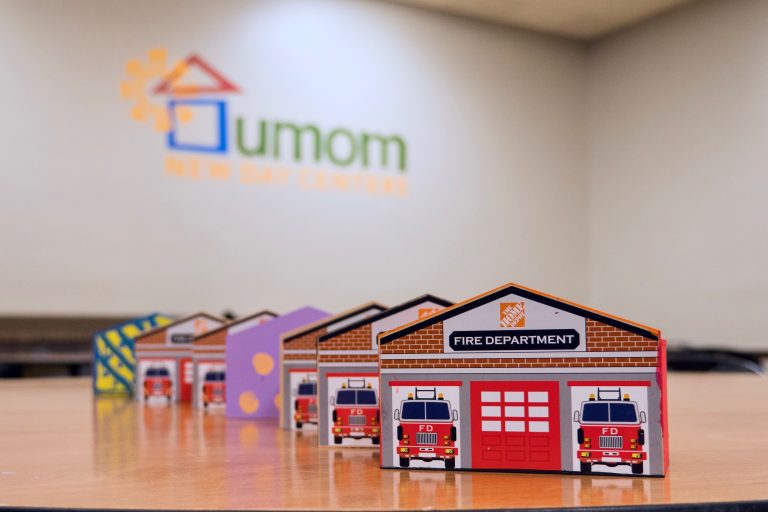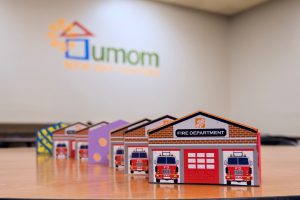 UMOM New Day Centers first opened its doors back in 1964 and has been serving the Phoenix community by providing shelter, housing, and services for people experiencing homelessness. Each night, they provide safe shelter and supportive services for over 170 homeless families and offer nearly 300 units of affordable housing across the Valley, each with special Program Centers for residents. To learn more about the great work UMOM does for the Phoenix community and to see how you can get involved, check out their website.
Nextiva Cares is Nextiva's community advocacy and philanthropic initiative focused on supporting charity organizations that help our local community. We're proud to support nonprofits like UMOM New Day Centers, which brings hope to hundreds of families each day. To continue our philanthropic efforts in February, Nextiva Cares is partnering with the Phoenix Children's Hospital Foundation to support their Assisted Animal Therapy Program.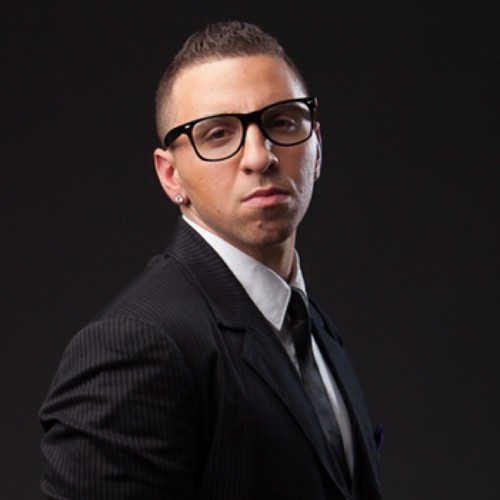 Gaetano DiNardi is the Director of Demand Generation at Nextiva and has a track record of success working with brands like Major League Baseball, Pipedrive, Sales Hacker and Outreach.io. Outside of marketing, Gaetano is an accomplished music producer and songwriter - he's worked with major artists like Fat Joe, Shaggy and loves making music to stay turbocharged. To get in touch, follow him on LinkedIn.