For most families, the month of July is filled with days spent at the pool, family vacations, frozen treats, and eventually, every parent's favorite time of year… back-to-school prep! The end of July is an especially exciting time for most parents as they prepare their children to ditch the "summer break" mentality and head back to seven-hour school days for the next ten months. However, as exciting a time it may be, it is also an extremely expensive time of year. In fact, parents spend about $700 on average for a single child's back-to-school clothing, supplies, and activities– an expense that unfortunately, many families simply cannot afford.
This is why Nextiva Cares partnered with Southwest Human Development (SWHD) this July to host an office-wide school supplies drive for children in need all across Arizona. We turned our donation drive into an internal competition to generate as many contributions for SWHD as possible. The donation drive included simple back-to-school items like backpacks, notebooks, paper, writing utensils, and more. In total, we were able to collect nearly eight hundred items for children in need throughout the state!
Aubrey Matlock, a Nextiva Onboarding Technician, played a huge role in the donation process. To streamline the process and get the most out of her team members, Aubrey and others collected money from many Nextiva employees around the office and purchased donations in bulk. To take things to the next level, her manager, Mike Stotts, agreed to match every donation his team gave to double their contributions. In Matlock's own words, "Our team was able to contribute over one hundred items to help kids get ready to go back to school. We felt like it was our job to bring sunshine to their lives and we are so happy that we had the opportunity to help in a time of need."
Southwest Human Development is Arizona's largest nonprofit organization dedicated to early childhood development. Their 900 staff members provide over 40 innovative programs and services to 135,000 children and their families each year with many programs including Child Development and Mental Health, Easterseals Disabilities Services, Early Literacy, Head Start and Early Head Start, Child Welfare, and Professional Development and Training. Since they were founded back in 1981, their mission is to strengthen the foundation that Arizona's children need for a great start in life, and providing the necessary tools for a quality education is an essential part in that mission.
To learn more about Southwest Human Development's many contributions to children in Arizona or to get involved, visit their website at www.swhd.org.
Nextiva Cares is our philanthropic initiative focused on supporting organizations in our local community. We are proud to give back to great organizations like Southwest Human Development.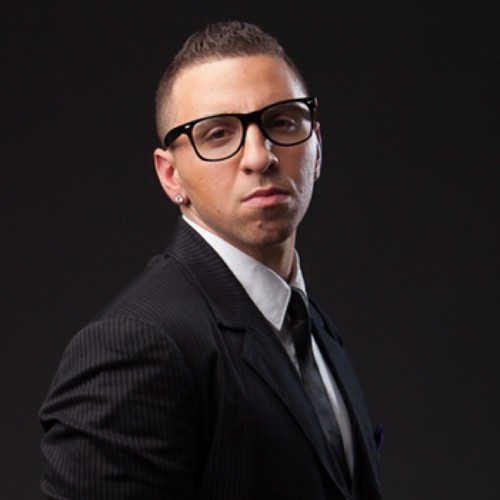 Gaetano DiNardi is the Director of Demand Generation at Nextiva and has a track record of success working with brands like Major League Baseball, Pipedrive, Sales Hacker and Outreach.io. Outside of marketing, Gaetano is an accomplished music producer and songwriter - he's worked with major artists like Fat Joe, Shaggy and loves making music to stay turbocharged. To get in touch, follow him on LinkedIn.