Every industry and every company has them: customers who aren't pleased with the service they've received. And, quite frankly, nobody I know enjoys fielding those complaints. Customers are often upset, and I, for one, don't love hearing about how my company has screwed up.
But screw up we all do.
So if you're working to resolve customer service complaints see our step-by-step process for handling that complaint.



1. Take ownership

As the business owner, I could hand an irate client off to an employee. But when I'm hearing from a customer, it's usually because I work closely with them or they're seriously pissed. In either case, handing them off would only make things worse. Commit to handling the problem.
2. Apologize

Even if what happened isn't your fault (or even your company's fault,) upset customers want to hear an apology. Giving it to them is part of the process of smoothing ruffled feathers.
3. Commit to making it right

I may not have a clear plan for making my customer happy, but I tell them that I will take care of their needs. Once even irate customers hear me give my word, they begin to settle down.
4. Ask what they want

It doesn't do a whole lot of good to devote a ton of time to tracking down a replacement widget for a customer when what they really want is a refund. Just ask what you need to do to make it right. Now sometimes customers have completely unrealistic expectations, and you won't always be able to deliver, but it's helpful to simply ask the question.
5. Create and explain your plan

When resolution isn't a simple process, let your customer know what you're going to do. Maybe you need to do a little research and plan to call by 2pm the following day. Let your client know what to expect.
6. Follow through

If you've told a customer you'll call by 2pm, then do it! Even if you don't have everything completely resolved, the last thing you want is for an irate customer to also feel ignored. Keep your word.
Steps one through six are the basics for resolving customer complaints. That's the minimum that any company should perform. But here are two more steps – steps that set your company and your leadership apart from all the rest.
7. Fix the root problem

If you run around putting out fires without bothering to dispose of all the flammable material, you're perpetually stuck cleaning up messes. A much better approach is to figure out what's causing the problems and attack the root. When you approach customer complaints as clues to places in your company you can improve, you're turning a problem into a plus!
8. Follow up

Once you've dealt with the root cause of the customer complaint, reach out to your previously unhappy customer and let them know what action you've taken to ensure it will never happen again. Not only will they be flattered you remembered, but they're also far more likely to come back and give you another shot.
Since you can't avoid customer complaints altogether, your very best bet is to turn them into an opportunity to grow and refine your customer service abilities. Turn a negative into a positive!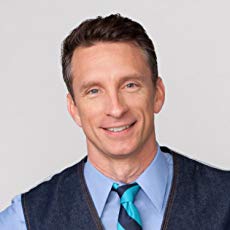 Mike Michalowicz (pronounced mi-KAL-o-wits) started his first business at the age of 24, moving his young family to the only safe place he could afford – a retirement building. With no experience, no contacts and no savings he systematically bootstrapped a multi-million dollar business. Then he did it again. And again. Now he is doing it for other entrepreneurs. Mike is the CEO of Provendus Group, a consulting firm that ignites explosive growth in companies that have plateaued; is a former small business columnist for The Wall Street Journal; is MSNBC's business make-over expert; is a keynote speaker on entrepreneurship; and is the author of the cult classic book, The Toilet Paper Entrepreneur. His newest book, The Pumpkin Plan has already been called "the next E-myth!"